Zucchine Genovesi, aka Cucurbita pepo. This lovely vegetable originates in South America. Spanish mercantile ships brought them to Europe in the 15th century.
This particular variety of gourd did very well in Italy. It may have left America as just a vegetable, it went back as a winner. And with an Italian name: zucchini. Mind you that in Italian both the male and female versions are fine. Zucchini and zucchine. Though the female version is preferable. No surprise there.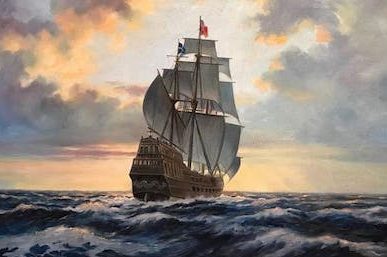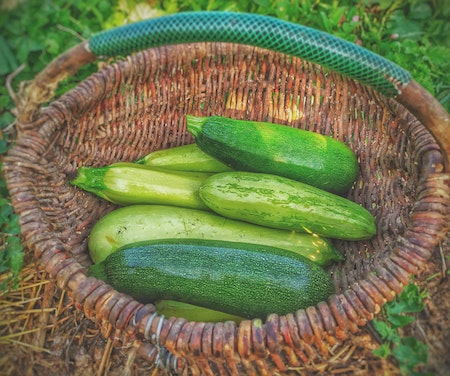 The zucchine Genovesi are low in calories yet rich in nutritional values. With potassium, vitamins (A, C and K) and many minerals. They are easy to digest and yet tasteful. That's why they often feature in diets.  Also an ideal vegetable to wean babies with. A healthy vegetable.
It is easy to cut zucchini. And you may leave the peel on. Just carefully wash -and dry – the vegetables before cutting.
This is a gentle vegetable. It hardly ever disturbs, and is always welcome. Whether in soups, salads or stews.
Zucchine Genovesi have lovely flowers. Bright yellow, fleshy flowers. People in Italy traditionally batter and fry them. But there are plenty of other interesting recipes.
Since they form a natural bag, stuffing is a logic solution. And your imagination is the limit. Meat, cheeses, you name it.
Then fry or bake the flowers. They are excellent starters. Or a main dish if you increase the quantity. When in Italy, don't forget to ask for fiori di zucca.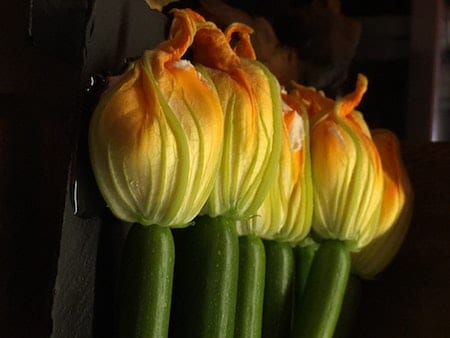 Zucchine Genovesi: starters
Breadcrumb and zucchine Genovesi are quite a pair. Slice the zucchini into rounds, give them a quick bath in olive oil and then coat with breadcrumb.
Or fry rounds in little olive oil. With some garlic. Then add a glass of sweetened vinegar. Stir and have yourself zucchine all'agro dolce.
A valid option is grilling overlong cut zucchini. Together with some eggplant and bell peppers.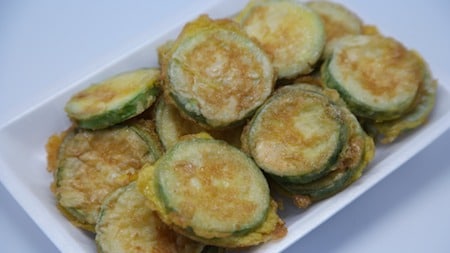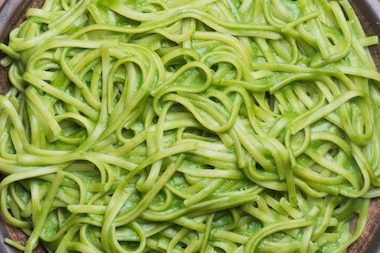 Since the zucchine Genovesi are highly unobtrusive, the recipes are plenty. Few recipes do not tolerate an adding of zucchini. Here are some of our favourites.
Pasta with zucchini cream. The vegetables are sautéed and blended. With garlic, cheese and olive oil. A wonderful dish to serve picky eaters.
Or just stir fry your cut up veggies. Add your fresh boiled pasta and the trick is done. The adding of shrimp makes it a festive dish.
Zucchine Genovesi: main dishes
Vegetarian rolls. Finely slice zucchine genovesi, using a potato peeler. Lightly salt the slices and let them rest. You can then fill them with cheese, vegetables or even leftover pasta. Roll them up and  bake for about fifteen minutes at 180.
Or cut the zucchini in half and scoop. Mix the filling with breadcrumb, raisins and pine nuts. Bake for 15 minutes.