It started raining a couple of days ago, officially ending the summer. Three months of torrid days and yet we feel a little sorry, now we got almost used to them. The song 'Aguas de marco', the waters of March' talks about this, a Brazilian way of saying goodbye to the summer. Daniele arrived well after ten, an hour late. That was much earlier than I expected, boosting my good mood even further. Two easy chairs on the balcony, a mild wind caressing, a cold bottle of wine. Zibbibbo, if that isn't nice.
Zibì by Antonello Cassarà
A surprising white wine that bears all of Sicily's characteristics. Warmly raccomended, served chilled. Product information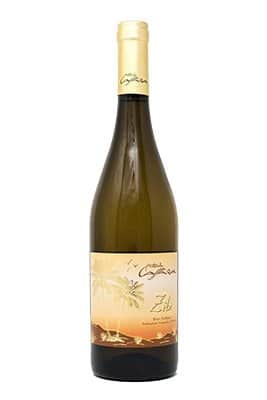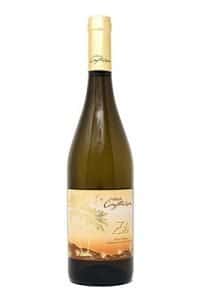 A long and animated discussion about the label proceeded the actual opening of the bottle. Palm trees and V shaped birds flying in the sky. They made me think of Northern Africa, Daniele instead defined it as a 'Miami Vice' spinoff product. Neither of them promising. It were the the Arabs who imported the Zibbibbo grapes in Sicily. This could explain the featured desert. Nothing leads to Tubbs nor Crockett.
Zibbibbo is a grape used to produce fortified wine, dessert wines. The so called 'passito' wines are made with this grape. This small grape is sweet by nature and has a pleasant, surprising taste. Things get complicated when producing a dry white white: often the sweetness kills the crispness and subtle touches. An old spinster wine.
Little surprise on the color front: blond, straw colored. The first taste instead was truly interesting. Much more than a sugary impact, the crispness kicked in right away. Fresh and yet intense, and  sweet notes only somewhere in the background.
Immediately after tasting Daniele stop rattling on about the label and Don Johnson. We agreed on the intensity of the perfume and the almost disarming taste of the Zibibbo grape. Wonderful and truly Sicilian. The aftertaste is rather elegant and smooth, but not without a certain crispness. This wine shouts Zibbibbo and the voices in the background are hard to understand. Daniele said this hindered the overall harmony, while pouring himself another glass. I believe this wine has so much personality it might get into trouble some day.
The following day I used the wine to prepare sweet sour tuna. The result was very good indeed, although one may object the reduced sourness. We drank the wine at lunch and found out it was a match made in heaven. Don't serve the wine too fresh, it eliminates much of the texture. 12 to 14 degrees is ideal