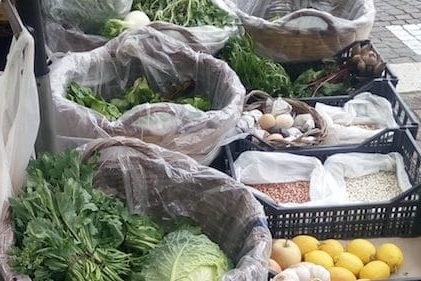 Wild, spontaneous vegetables are out of time. Modern society has serious trouble how to handle them. Mainly for the price. Which is not a monetary one. Therefore they do not contribute to the BNP. On the other hand there is the health question. Whereas the vegetables are undeniably healthy, one may pick the wrong version. A fact newspapers like to report. 
In Sicily country people load their trucks and bring the vegetables to the cities. As it goes in Sicily, this seems to be tolerated. For who can resist them?
Verdura amara, bitter vegetables, have queen: cicoria. Native in the  Mediterranean region, it never lost popularity. The slight bitterness contrasts with a long list of beneficial effects. Actually, more than contrast, it heralds health.a
The boiled leaves need little or no seasoning. Though frying them in a pan with oil and garlic is not a bad idea. Wild chicory goes wonderfully well with macco. And triumphs with sausage!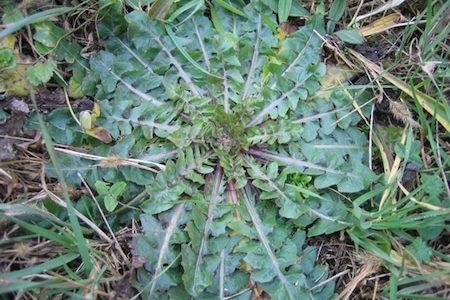 Wild fennel is essential to the Sicilian cuisine. No pasta with sardines without fennel. Its unmistakeable taste makes it irreplaceable. Whereas the vegetable is important, so is the water it boiled in. Boil your pasta in that same water and be happy.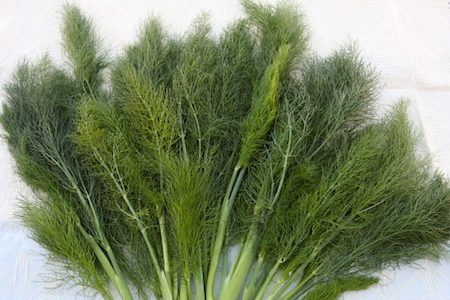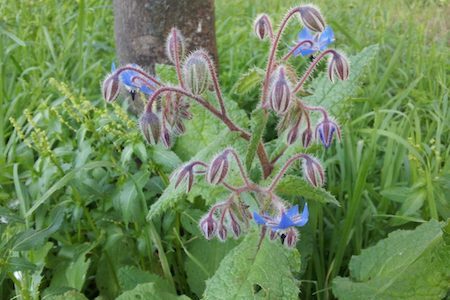 Borage is native to the Mediterranean area. But loved all over Europe. And although the star form flowers are beautiful, you eat the leaves. They require thorough washing. The rough leaves tend to cling to sand. 
Boiled borages has many uses in the Sicilian cuisine. Always culinary though. Sautèed with garlic, as filling for ravioli, frittata.
Borage may be mistaken with mandrake. By shortsighted amateurs only. 
Wild vegetables are healthy. That is beyond dispute. They are by definition fresh. And have proven their properties over the years. Science reluctantly recognizes this but usually adds warnings. As if not all too sure yet. A warning even commonly harmful foods don't get.