Wonderful white wine! An extraordinary variety. The popularity is also due to the fact it withstands the torrid summers. Grillo is the basis for the production of Marsala wine. 
Pronounce as: gree low
What used to be a bulk product is now highly regarded. Slightly acidic in purity it shows a remarkable freshness and elegance.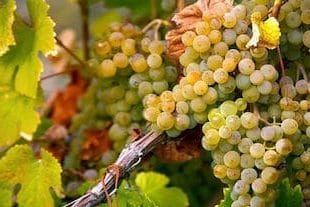 Together with Grillo and Cataratto form the trinity of Western Sicilian wines. Inzolia and Grillo are used to produce Marsala wine.
Pronounce as: Inn zoo lee ah
A fine agreeable white wine. Inzolia has a characteristic nutty aroma. The pale straw yellow colour has typically green hues. 
Cataratto usually comes blended, rarely in purity. Great wines such as Marsala and Etna white wines contain this grape.
Pronounce as: Cah tah rah toe
This variety has, alas, a bad name. The overproduction caused an alarming surplus of wine in Europe.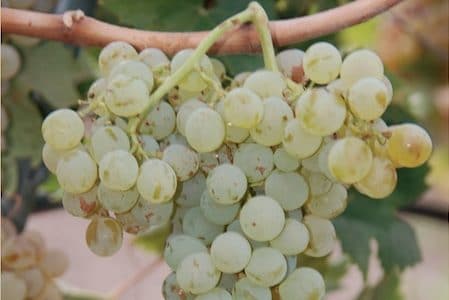 Carricante is an Etna variety. It is the body and backbone of Etna white DOC wines. Carricante is also used to produce great sparkling wine. Using the Champagne Method an excellent product comes forth. 
Pronounce as: Cah ree can teh
A complex tasting wine, a white wine that does not denies its origin. The volcanic soil it grown in.
This is an ancient variety. Brought by the Arabs over one thousand years ago. It could be one of the oldest unmodified grapes in existence. Characterised by the high sugar content.
Pronouce as: Dzee bee bow
Zibibbo is used to produce sweet white dessert wines. With the renowned Passito di Pantelleria as its pinnacle.