Oregano is often used in the Sicilian cuisine. But before going in details, allow me a word of warning. Too much kills dishes. Don't even think it will be just a bit more 'oreganoish'. It will be vile, nasty, uneatable.
It is added to roasted or grilled meat and fish. Simple: a dash of olive oil, a squeeze of lemon, a dusting of oregano and you're ready for paradise.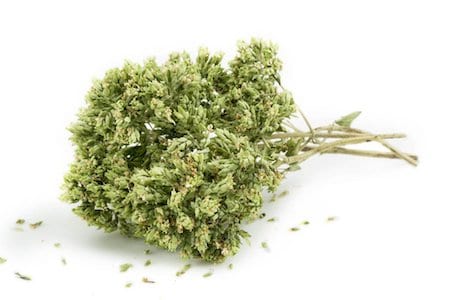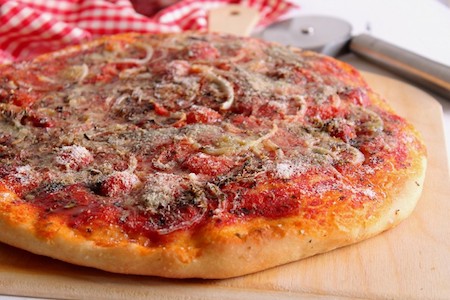 Rianata  is a typical pizza from western Sicily. Especially in the province of Trapani.  Pretty straightforward: a pizza topped off with tomato, anchovies and oregano. Seems easy, but it is actually terribly difficult. Too little and you have yourself a bland pizza. Too much and it is ready for the bin.