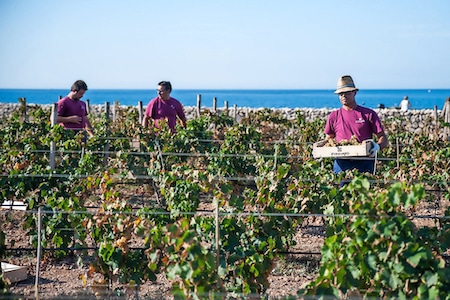 The Sicilian wine harvest, la vendemmia, started. Due to the hot summer, a week earlier than last year.
A winery near Palermo picked the first bunch as soon as August 19th. The day the ancient Romans celebrated as "vinalia rustica" 
The Sicilian wine harvest lasts for months. Mountainous areas and the Etna grapes ripen much later than the grapes grown near the sea. So for months to come Sicily will be picking grapes. 
Vendemmia 2021 - previsions
And with the vendemmia started, the first previsions arrive.
It has been a good year for the grapes. A long and cold winter in which the grapes rested. Spring brought mild temperatures and little rain, assuring the right growth. And the hot, torrid summer allowed to grapes to mature.
All the elements to have a great wine-year. That is what the raw material tells us. So hopes are truly – and rightly -high.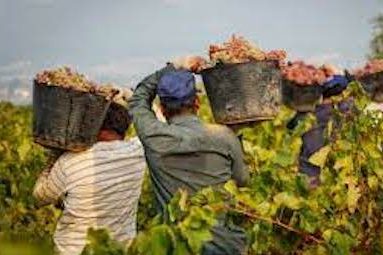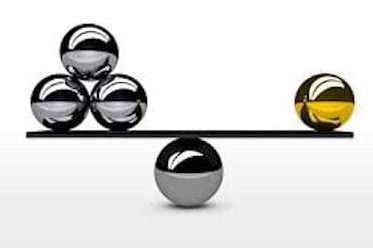 The days Sicily produced mainly bulk wine are over. Sicilian wine used to sweeten wine made in the North. This lead to a rather emotionless affair. Where the vendemmia was no more than mere grape picking. 
Today Sicilians produce their own wines. And quality became a central theme. This new tendency is underlined by the presence of many young, very young producers. People with a fresh vision and an eye for sustainability. People building a bright future.
With the vendemmia started it becomes clear how import organic production is for Sicily. Almost thirty percent of all Italian organic wines comes from Sicily.
A tendency that reflects the new wind blowing. Biodiversity, experimenting and mending tradition with innovation. Those are the new keywords.
This comes with serious investments, with a change of mentality. An evolution that translates in a growing interest abroad in what happens in Sicily.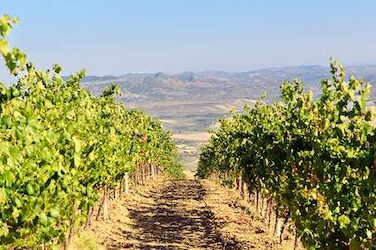 The vendemmia started with the cutting of a bunch of white grapes. The people at 'principi di Spadafora' iniziated with harvesting Chardonnay. 
Sicilian white wines are ever more exported. Last year with a  whopping 40 percent. After Northern Europe – Germany first- now other parts of the world are conquered by Sicilian whites.
Great hope lays in sweet dessert wines. 2021 may very well be the year for them.