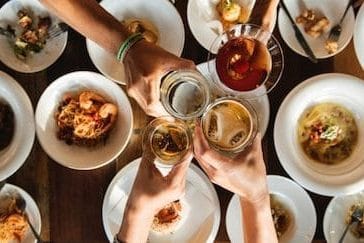 Sicily offers many vegetarian options. Starters, with a glass of wine become aperitivo. Double the portions and you have yourself a meal. And when on a diet, end your meal there.
Here are some monumental dishes. Visit them, eat them. Enjoy them. 
Parmigiana is not just a vegetarian dish. It is the primal preparation of what is now an extended family. The original Sicilian aubergine version has mutated over the years. And nowadays it often stands for any layered preparation. 'Chicken Parmigiana' is now an actual item on the menu.
The word 'parmigiana' in the title refers to a shutter, not the ubiquitous cheese. A shutter, as it is made with layers. 
Serve your parmigiana cold or tepid. That way the taste develops in your mouth. Making every bit resembling fireworks.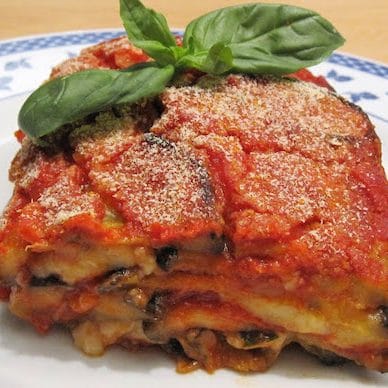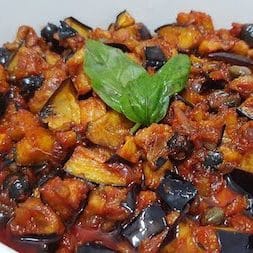 Fried aubergine, celery, capers in a sweet sour sauce. Then things get blurry. Further possible ingredients include onion, olives and tomato. 
Some claim the name derives from a fish, capone. Lumpaga in Italy (latin: Coryphaena hippurus). That would turn Al Capone in Alfonso Lumpaga. 
The popular sword fish version is interesting. Fish is added to a vegetarian dish. The world on it's head. 
Caponato is more of preparation as a dish. It starts with frying up your ingredients. And ends with uniting them with sweetened vinegar. Simple, right?
It is an outstanding vegetarian starter. Add some bread and you have yourself a light meal-filling dish. Summer evening delight!
Polpette is often translated as meatballs. Although meat is not a necessary ingredient. As long as they are round and fried, polpette are open to all ingredients. Vegetables: potatoes, zucchini, aubergine or a mix. Then there is bread, ricotta, legumes. The limit of 'polpette' ends where imagination stops. Often the recipe is superfluous since all you need are leftovers. Only recently they have been reduced recipes. Truth be told, polpette are like siblings. Your mom makes them and you love them unconditionally. Serve them piping hot.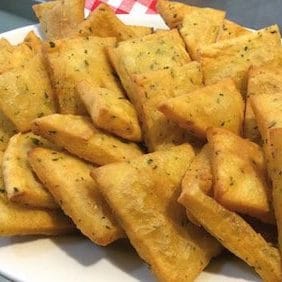 How humble can food get? Well panelle could be the answer. Usually sold as street food, panelle have recently be upgraded with the word 'typical'. Along the streets of Palermo charts serve this delicacy to ever-hunger by passers. They say the smell is mesmerising. And they are right.
The 'panellaro' deep fries slabs of chick pea dough and arranges them on a sandwich. A squeeze of lemon, a dash of salt and you're ready to go. Pure delight.
Today many have the small version for starters. And even eaten without bread this vegetarian jewel stands tall.
A surprise. A guaranteed success. Fully vegetarian, even vegan proof. Fry slabs of firm pumpkin in garlic favoured olive oil. Add some sweetened wine vinegar. And dust some oregano and mint on top. It feels like cheating, but that is just a feeling. Simplicity rules.