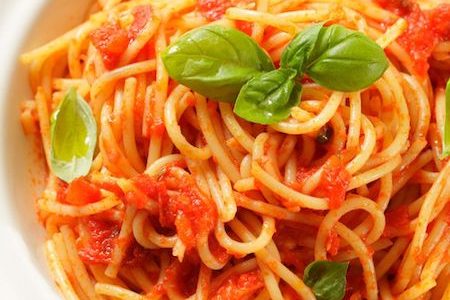 Two step pasta starts with pasta al pomodoro. This is by far the most common Italian pasta preparation. A dish so common it hurts. It is an easy solution when you don't know what to prepare. Or what is served to fussy eaters. 
Pasta al pomodoro, al sugo, is comforting. And simple to prepare. As long as you cure the details.
Double the pasta ratio if you want to reach the next step. Two hundred grams per person.
Once people prepared tomato sauce in summer time. In great quantities. Each family giving it a personal touch. This sauce then characterized family preparations. It served as a quick alternative to intensive cooking. A ready-made condiment avant la letter.
One could prepare fresh tomato sauce. Few still do, though it is worth doing so.
Today supermarket, run of the mill sauces rule. Some season them, others don't even bother. A piece of advice? Fry an entire clove of garlic in olive oil, add the sauce, remove the garlic.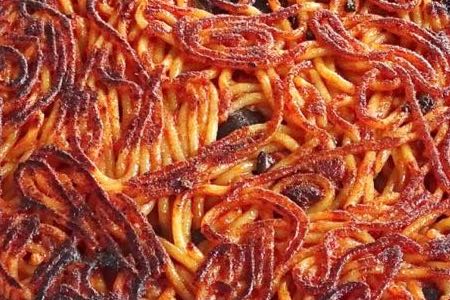 Ready for the next step? Make sure to set the pasta you want to keep aside. Because once on the table, it tends to finish.
Let the left over pasta sit for a couple of days. It will acquire taste over time.
Heat some olive oil and fry the pasta. Let it heat through before adding a spoon of cheese per person. This is an important step. Make sure to get some crust. The cheese will help in obtaining that effect.
There are as many recipe as cooks for tomato sauce. Homemade sauce is already personal, so it doesn't need embellishment. Ready bought sauce is subject to alterations. Some add sugar, others add cheese. Let it be clear, this is a lawless field. People will shoot you for not doing as they do.
Once the sauce is prepared, add the fresh boiled pasta. That is an obligatory step. Mix well before serving. And never, ever, ladle the sauce on the pasta. Please.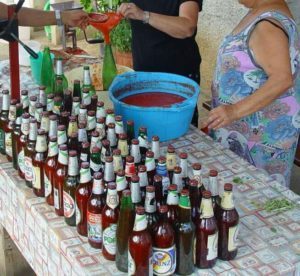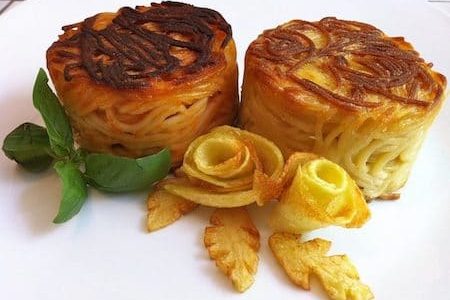 Serve the pasta in small portions. It is a treat more than a meal. Offering a portion is an act of true love. As is renouncing. 
Two step pasta is ideal when feeling peckish. Or served as a starter. Or for no good reason whatsoever.