Tre bicchieri are Gambero Rosso's symbol for excellent wine. Gambero Rosso, red prawn, has a long and interesting story. All the way from a culinary insert they grew to the major player on the Italian culinary and wine market.
Among the activities they publish an excellent wine and restaurant guide. They run 'cities of taste' all over Italy, with professional food related activities.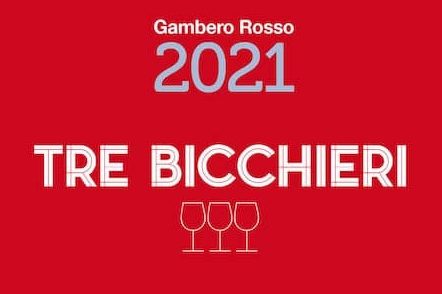 The Gambero Rosso wine ratings in Vini d'Italia are built up on the number of glasses (bicchieri) awarded to a wine, which is indicated in the wine guide with a number of stylized glasses next to the wine's name. The highest rating is three glasses (Tre Bicchieri).
They recently published a preview for 2021, starting with Sicilian wines. It shows new tendencies, confirms some old.
New in the list, yet not a real surprise. Cerasuolo di Vittoria takes its name from the city of origin, Vittoria. The wine is a blend of Nero d'Avola and Frappato. Cerasuolo refers to the cherry red colour of the wine. 
Giambattista Valli '18 – Feudi del Pisciotto
Il Para Para '17 – Poggio di Bortolone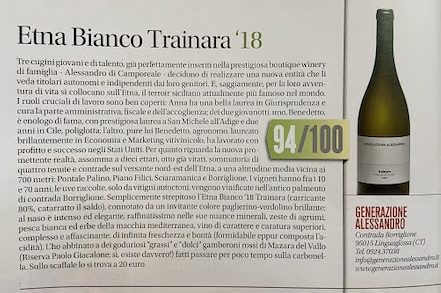 Etna Bianchi, white Etna wines
Yes indeed, tre bicchieri for Etna white wines. Finally. The volcano's love is not only for the red wine. Surprising, but not even all that much. Great quality beyond discussion.
Alta Mora '19 – Alta Mora
Arcuria '18 – Graci
Pietrarizzo '19 – Tornatore
Trainara '18 – Generazione Alessandro