There is quite some confusion over what a trattoria actually is. Well, it's not a restaurant. No excessive elegance, no surprise. In a trattoria tableware is functional rather than refined. The menu hardly ever changes.
Most dishes are so local they'd get lost walking out the door. No fancy plating, no decoration. It is all about the food, and it should come abundantly.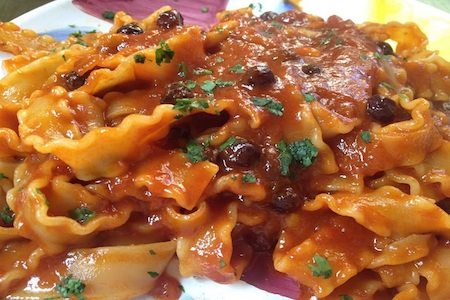 Trattoria's are based on pasta dishes. No ado with avoiding carbs there. Pasta will be fresh boiled, he sauces are ready.
One could divide the pasta dishes in two categories. Seasonal and evergreens. Among the seasonal we must mention 'broccoli arriminati' and 'frittella'. Evergreen pastas are 'Norma', 'Anciova' and 'Glassa'. 
These pastas come with the matching cheese. 
Secondi, meat or fish, come after the pasta. So make sure to leave some space. The fish dishes excel in simplicity. No fancy herbs, no new cooking techniques. Roasted, fried or grilled. A squeeze of lemon, a dash of olive oil.
The some goes for meat. Though there are the obligatory stews and meatballs. 
Each trattoria has it speciality. Do not forget to ask.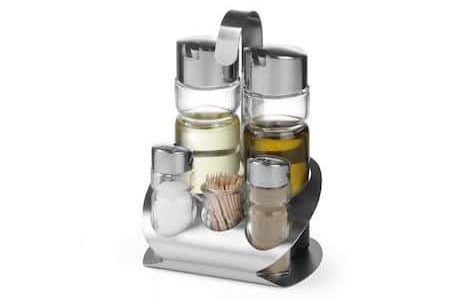 In Italy fish and meat come as fish and meat. Potatoes or salads are ordered aside. And usually they do not go on the same plate. If you fancy to transfer them to the main plate, do not hesitate. The etiquette allows that.
Salad is seasoned at the table. By you. Oil, salt and the choice between lemon and vinegar. 
5. Trattoria considerations
A trattoria though is only 'ordinary' for local people. For visitors the situation changes. It is by far the best place for an introduction to local food. Unpretentious, simple and a trifle coarse. An excellent place to satisfy your hunger. A place to immerse in tradition, to connect with basic needs.
All dishes served in a trattoria have the potential of becoming champions when served far away. Something you should never forget when eating there.