The ultimate pasta for this dish are anelletti. Probably invented during the Arab occupation, it is still popular in Sicily. There are no other recipes that require this kind of pasta. 
Ignore the cooking time on the confection. Under cook the pasta. This pasta is baked and usually reheated. And reheated again.
The base of pasta al forno is ragù. Mixed minced meat fried in olive oil with onion, celery and tomato sauce. And already here discussions heat up. The ratio pork-veal, garlic or not.
Preparing bechamel sauce instead is probably the only certainty. Butter, flour and milk. How much bechamel goes in the ultimate recipe? That is, alas, not so certain. 
What else goes in the ultimate pasta al forno? Fried eggplant and hard boiled eggs are ubiquitous. Peas on the other hand divide. Some consider them fundamental, others useless.
What cheese goes in? Local caciocavallo? Or Parmesan cheese? Can you add mozzarella cheese? 
Pasta al forno comes with a crust. The oiled tray is dusted with breadcrumb and cheese. And more goes on top. Compulsory.
Pezzame is an interesting adding. When cold cuts -salumi-are too small to be sliced, they become pezzame.
Pasta al forno is a popular recipe. So serving it with upscale products makes people frown. Though using game ragù is mind blowing.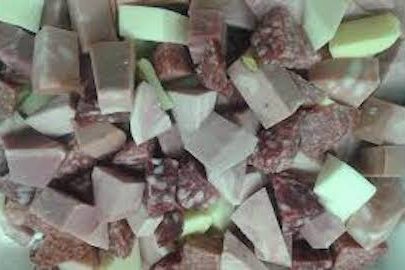 The ultimate recipe is not foolproof. The more a recipe is popular, the more variations it has. Let it be clear, this is our, personal, ultimate recipe.
Add a bayleaf and some sugar to the ragù. Use three quarters beef, one quarter pork meat. Caciocavallo more than Parmesan. No mozzarella. Yes to eggplant and eggs. Go easy on the cold cuts. Bake, but reheat  the following day.