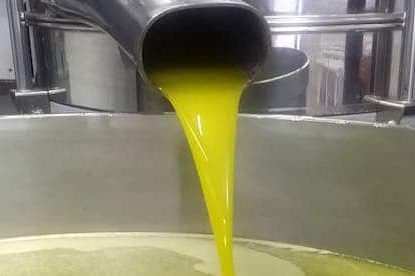 New oil is a joy. Olives transforming in green gold. Very few agricultural procedures are as immediate. Olives go in the mill, oil comes out. Ready to be used. While the mere fragrance redeems the fatigue of harvesting. 
This year's quality is high, very high. Which contrast bitterly with the yielding. Experts estimate a 20 % drop.The cerasuala olive saves this years season. Slightly bitter, very fragrant and full of polyphenol. 
The discontent of the farmers contrasts sharply with the delight of the consumers. Mainly because the decrease in yielding doesn't come with an increase of price. Actually, the price producers received dropped.
Climate change and climate in general caused the decrease in production. Overall drought and torrential rain did no good. The heavy scirocco during bloom caused damage. And strong wind blew non mature olives from the trees.
While imported adulterated oil causes prices to plummet.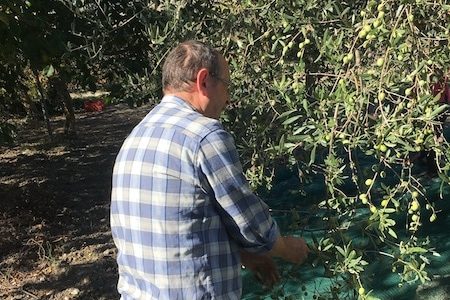 Last year was super. And as it goes, the following one is not. So it goes from times immemorial. Yet every meagre year strikes as a tragedy.
Blames, pointing fingers and feeling sorry your themselves as a result. Adulteration, faulty water distribution, lack of cooperation. Some of the topics producers complain about. During the meagre years. But even now the oil produced is excellent. The real problem sit elsewhere. And producers know there is little or nothing to do about that.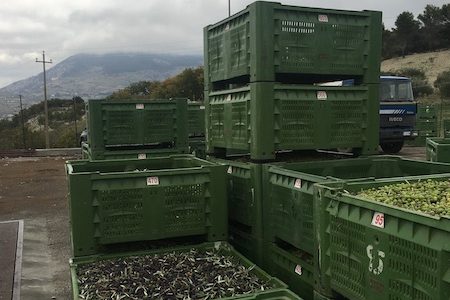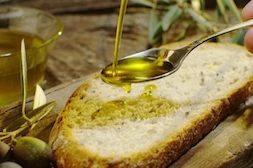 Producers receive lower and lower prices for their oil. And costumers find it at even lower prices. Sometimes at half the price the producer receive. 
Olive oil has a cost. And it is worth paying for. It is not only tastier but also better for your health. Then again, you use little at the time. Making even the most expensive oil affordable.
Nowadays online sales are often more reliable. The danger? You make like it so much you can't live without anymore. Don't tell us we didn't warn you.