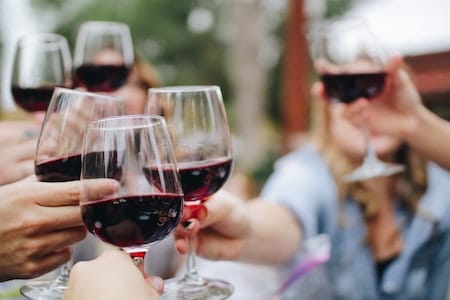 The absolute star of our Easter Monday wine game was Susucaru. Last year I had the pleasure of meeting its maker, Frank Cornellisen. 
The game is easy. The host has a 50 euro budget to buy three wines. The other players guess how much each wine cost. The host receives one point per euro they are off. 
So three wines, six players. Points are given at the end of the day. The yearly trophy goes to the player who gathers most points. 
We started with a twelve euro sparkling wine. A Valdemone by azienda Tornatore. Very true to its price. It yielded me a mere nine points.
The white wine which we won't name cost 15 euros. None of the contestants valued it more than five. The bright side? Fifty-two points on my account.
Earlier this year I bought 12 bottles of 2020 Susucaru. Because that was all the wineshop had in stock. Twenty-three euros a bottle. The players valued it averagely ten euros more. expensive. 
Whereas the price deceived, the provenance did not. This wine shouts Etna! at the top of its lungs. Far from experts all took agreed it had an amazing minerality.  Player number three's declaration received unanimous approval. M****ia che vino!
Player four, U.G. described this wine as lava juice. In a positive way. Whatever that means. 
All players agreed on the elegant and pleasant character. This is no ordinary wine.
The red Susucaru wine came with a lovely Sicilian dish. Fritella. First things first: frittalla is the Italianized name. In Sicily the dish is known as 'frittedda'. It has nothing to do with frying -fritto in Italian- nor omelette –frittata. 
This is an ode to spring. It combines broad beans, artichokes and peas. Topped off with olive oil. Fresh made is has a short window where the presence of the three overlap
We had it with bread. As a main dish, since three players are vegetarians.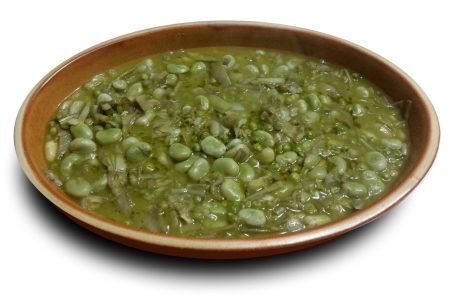 Susucaru by Frank Cornellisen
This is what the Frank Cornellisen site says.
Our entry-level red wine is a field-blend of mostly Nerello Mascalese (85%) with other local varietals from all our vineyards: Nerello Capuccio, Allicante Boushet, Minnella and Uva Francesa. Our Susucaru ® Rosso expresses Etna as produced in a more traditional way of blending
different contrada's as well as different varietals to obtain a fragrant, elegant and fluid wine with structure and personality.
We were not far off, were we?