The European sardine is a common fish. There is some confusion concerning the name. This may derive from the Latin name Sardina pilchardus. Bigger examples come as pilchards, younger specimen as sardines. 
Mediterranean cuisine uses the smaller fish. Whereas the bigger ones often end up in cans. 
Sardines are part of the so-called oily fish. They have a distinctive taste and contain a high dose of the much praised omega3.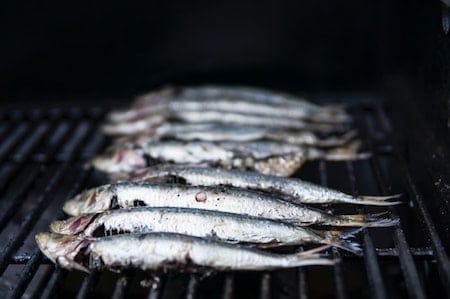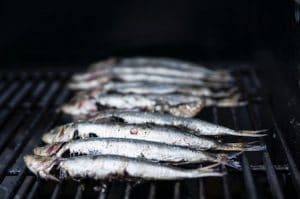 2. Lovely marinated sardine fillets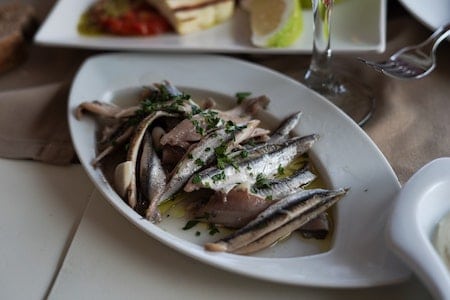 This preparation asks for gutted and deboned sardines. A job you may want to leave to your trusted fishmonger. It is not impossible to home clean the sardines. Dexterity comes with practice. 
The fish have two baths. First in salted water for about an hour. And then in wine vinegar for half an hour. Dry the fillets. 
Blend lemon juice, garlic and parsley. Some add dry white wine. Which is a valid option. Immerse the sardines in the liquid for about six hours. 
And although the term marinate derives from acqua marine – seawater – no salt is added.
A fried sardine is like a cherry. One calls for another. There are two main ways of preparing this delicacy. 
Wash the gutted and beheaded sardines. Dry them, pass them through flour and fry at 190 degrees for about five minutes. Add salt and serve. 
The second method is slightly more laborious. Butterfly the fish. Or let your fishmonger to that. Let the fillets sit in wine vinegar for about an hour. Dry them, pass them in flour. Fry at 190 degrees till they turn golden brown.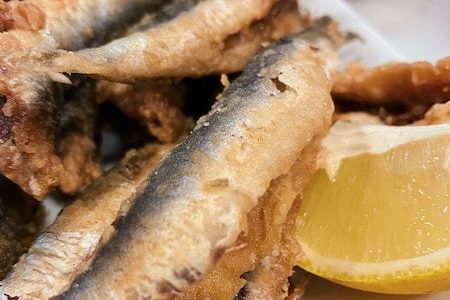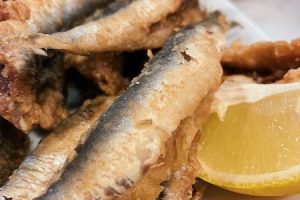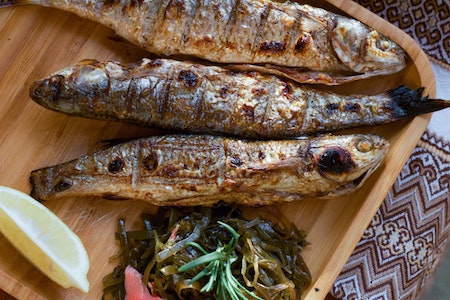 This is probably the most common way of preparing sardines. At least in the Mediterranean aerea. The smell of barbecued sardines is unmistakable and mouthwatering.
A small sardine is preferable. As the fish is prepared entirely. Some don't even bother to gut the fish. Truth be told, it does gives the fish even more character. 
There is no need for seasoning or marinating. The outcome of the dish depends mainly on one factor. The shorter the time between fish swimming and fish grilling, the better.
Serve with lemon. And cold white wine.  
Canned sardines come in all forms, sauces and oils. There is though an unwritten rule saying canned sardines are not a finished meal. Pouring -even gently placing- them a on a plate is not sufficient.
Use them to season a salad. Pop them on a pizza. They are a good substitute for canned tuna. 
Our favorite? Canned sardine sandwich. With tomato, lettuce and a hint of mayonnaise. 
Check out how to prepare fish balls here. You may use canned fish.