1. Drive through the empty summer city
The best time for driving through an empty city is the week before and after Ferragosto, August 15th, plain summer time. This is the time everybody in Italy goes on holidays. You'd better have no need for a plumber, mechanic or doctor. Beaches, mountains and country sides get wildly overpopulated, motorways get jammed and nerves wreck. Those who remain in the city, don't come out when the sun is up. They might go for an ice cream after ten, or stroll after midnight. Maybe a bit eerie, it is an unforgettable feeling having no one else driving at three o'clock in the afternoon. Do not make the mistake and walk through the empty city. Important: you do need airco.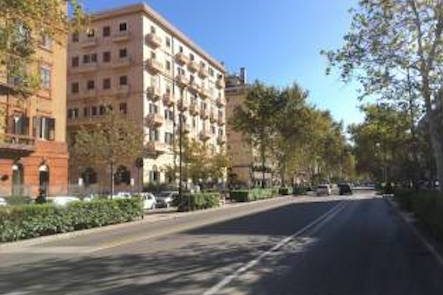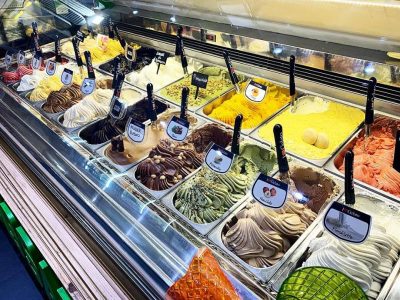 Summer in Sicily is hot, very hot. And what's more, it lasts for months, with no need to consult the weather forecast.  The next day is not gonna be any different from the previous one. Sicilians are intelligent people and adapt to nature instead of enduring its scourges, shifting an active part of the day ahead: afternoons become idle, nights engaging. A nocturnal trip to the ice cream parlor is an experience you'll cherish for life since it brings you as close to the essence of eating ice cream as it gets. Refreshing and tasty.
2. Go for a late night summer snack
Sicilian summer sun does not caress, it does not gently warm you up, it ruthlessly kicks and burns. People avoid walking in the sun, with beach-goers forming the exception. Shadow becomes a precious gift, something to look for, something to nurture. I guess one may compare it to sheltering from heavy rain, although the mere idea of rain is very much out of tune here; but once we're comparing, a glass of cold water does very much the same as a cup of hot chocolate on a freezing cold day. You'll appreciate water as never before, asking yourself when you and water grew astray.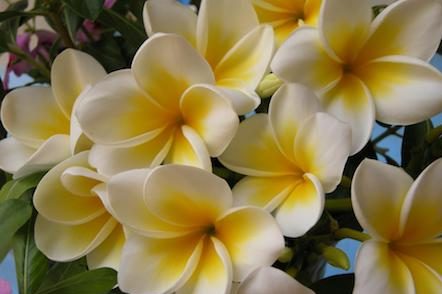 A nocturnal stroll through the city will pleasantly surprise you. Darkness enhances the olfaction and  the scent released by certain plants is overwhelming. Often big as a tree, the frangipane is most visible. (not at night, no) Usually white and yellow, nowadays flowers of all colors delight the city. Jasmine shrubs with its clusters of little white flowers perfume whole areas. Walking past a plant at night, one can not remain unperturbed. Although less common, honeysuckle must be mentioned. The climate permits that these plant grow everywhere – from balconies to city gardens , all year round, leaving few areas of the city uncovered.
Do you have any shopping to do? In search for souvenirs or bargains? In days of atrocious heat, you can let yourself go in long corridors filled with cool air. Strolling from the cinema to the fast food joint, picking up three for the price of two socks.  'When hell freezes over' is what you might think and that actually very much describes these places, but grant your teenage kids, bored wife or sun burned husband a day of bold entertainment. The two best moments of the day will be getting in and getting out.