The Savoy cabbage is akin to the green cabbage. The real difference lays in the form of their leaves. Savoy has wavy leaves, green cabbage straight ones. 
Savoy cabbage is always boiled or cooked. Green cabbage is excellent also raw. The name refers to the south eastern region in France. Do not believe the gaudy voices saying they came forth from the  former Italian royal family.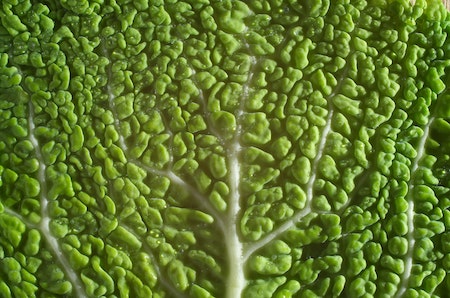 Edgar Sampson wrote and arranged the song. Benny Goodman and his orchestra made it a hit. The lyrics came later. And it turned out the song had nothing to do with cabbage. Savoy was but a ballroom.
Some great artists recorded their version of stompin' at the Savoy. Art Tatum and Max Roach. Sarah Vaughan and Nikki Yanofski. Great tune when thinking about the cabbage smell in that ballroom.
This is a great winter dish. Savoy risotto follows the rules of the  risotto preparation. Give the cabbage a quick boil before adding it to the rice. Leave the thicker stalks in the broth. In company of a carrot, celery and onion.  And use the broth to add to the rice. Ladle by ladle. 
With an outspoken taste, this risotto supports strong cheeses. As the adding of bacon. Not unusual is the adding of a potato. This helps you through the darkest winter days.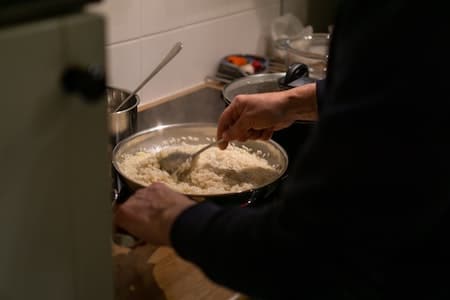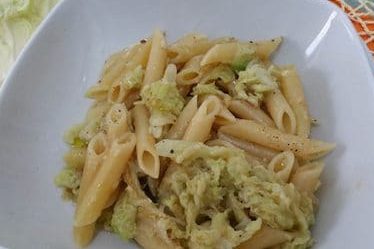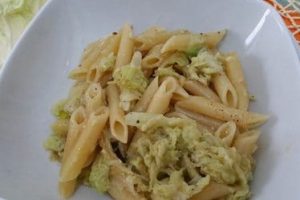 Pasta with savoy is very straightforward. Boiled cabbage, some olive oil and pasta. Chili pepper and cheese are welcome. As for risotto, only outspoken adding have culinary sense. 
Sicilians add pine nuts and raisins. Which actually match surprisingly well. As with most dishes one can add bacon. Or pancetta. It is truly banal yet tasty.
An interesting adding is saffron. Which not only colors the dish bright yellow. It gives it an interesting extra dimension.
Where there are savoy cabbages, their are roulades. Eastern Europeans stuff theirs with pork. And local herbs. Though the leave is but a wrapper.
You can fry the harder parts in olive oil and garlic. Let is cool down. Then mix with breadcrumb, grated cheese and an egg. And some diced hard cheese. A wonderful vegetarian filling. Starter or main dish. It only depends on quantity.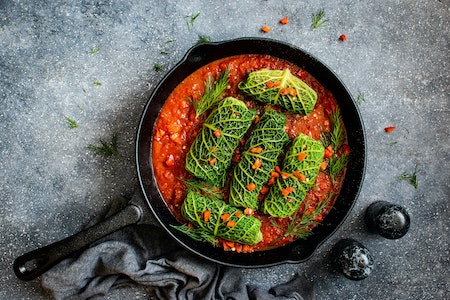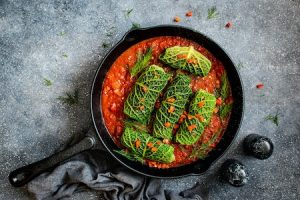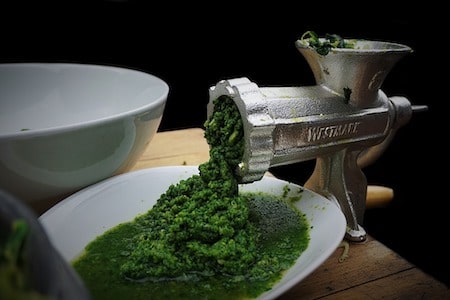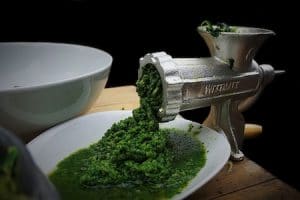 When dealing with leftovers, there are two Italian answers. Make a frittatata or prepare polpette, little balls. No different in this case. You can use left over risotto. Add some breadcrumb and roll balls. Or use boiled leftover savoy. Puree and mix with cheese, bread and seasoning.
Use the triple bath technique. Flour, beaten egg and breadcrumb. Fry till golden brown. And have yourself a starter or main dish.
There are two versions of savoy soup. A sad one and a nice one. Boiling cabbage represents misery. Healthy, yes, depressing, even more. Savoy, potato and parmigiano instead is festive. Yotam Ottolenghi signed it a long time ago. 
Another possible preparation? Boil the cabbage in vegetable broth. Add fresh cream and blend. Serve with toasted bread.