Also peperoncino divides Italy in North and South. Where the North reluctantly uses chili pepper while the South -especially Calabria-tends to exaggerate.
The reason is rather straightforward. The Spanish brought it back from South America. And later they went occupying southern Italy. Northern Italy continued to use pepper to spice their food.
Italian Food pioneer Pelligrino Artusi nominated it the spice of the poor. People use it to spice up their meagre dishes.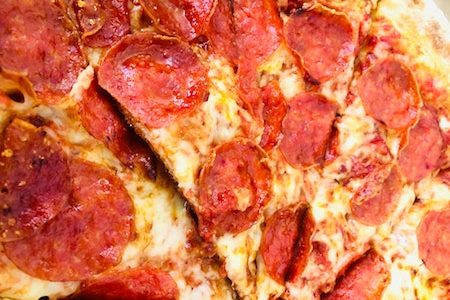 Peperoncino often comes in derived forms. Olio santo, Holy oil is oil infused with chili pepper. Nduja is a soft, spreadable sausage. While salami piccante is cured spicy sausage. It often features on pizza. It is that sausage Americans refer to when talking about pepperoni. 
Italians are historically upset by that choice. Peperoni, with a single P, translates as bell pepper. Mind you Italians happily add 'pepperoni' to their pizza. Calling it 'Diavola'.
Pasta garlic oil and peperoncino
Pasta oil, garlic and chili pepper is one of Italy's most iconic dishes. Much like chess, it can be enjoyed on various levels. It allows beginners to put decent food on the table. While chefs show of their talent working with few ingredients. 
Peperoncino is of utter importance. A perfect example of what Artusi defined 'poor man's spice'.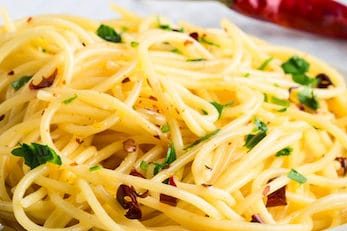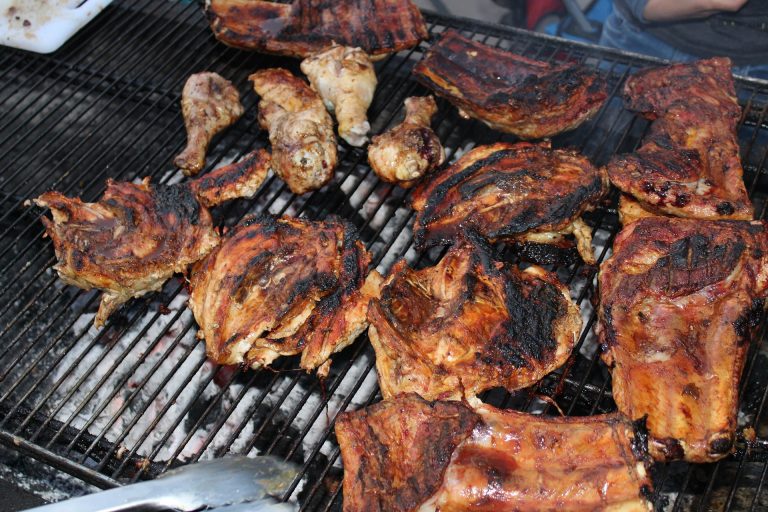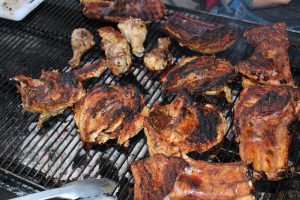 Peperoncino goes well on  poor man's meat: chicken.  The by far most common recipe is alla diavola, Devil style. A mix of chili pepper, herbs and oil is rubbed on meat. Usually on a whole, butterflied chicken. Although pork belly works pretty well, too. What herbs? Rosemary, sage, oregano. 
Pollo alla diavola and sausage are typical for southern barbecues. Leftovers become the main ingredients of divine chicken salads. 
Fra Diavolo translates as friar Devil. Friars because they are good eaters, devil because of the heat. And they somehow contradict each other. In other words, an excellent name. The preparation is though not Italian. 
What goes in a Fra Diavolo apart from peperoncino? Garlic, onion, basil and parsley. It comes either with or without tomato sauce.
Frankly this somehow covers the shrimp or other shell fish. But if it makes you happy…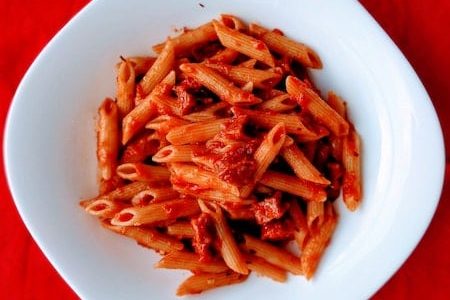 Penne all'arrabbiata. Angry pasta. This is similar to Fra Diavolo sauce. Though it is made with garlic, peperoncino and tomato only. And it comes with pasta.
Make sure to add the pasta and some cooking water to the pan. And mix as if there is no tomorrow.
Since it is a Roman dish, use pecorino cheese. Or an other not to seasoned hard cheese.
Sweet and hot: peperoncino chocolate
Adding peperoncino to chocolate is as old as…chocolate. Actually, even older. Long before Columbus South American civilisations brewed chocolate with chili. So it is not surprising the tradition continued in Europe. Especially knowing both are aphrodisiacs. 
The Sicilian city of Modica produces a fine chili chocolate. Old style, great taste.