Spuma is an old Italian soft drink. Don't get fooled by the name, which translates as foam, froth. It is carbonated water mixed with mainly sugar and some aromas. These range from lemon juice all the way to rhubarb extracts. 
Invented in Northern Italy, spuma is popular all over Italy. And notwithstanding the invasion of foreign soft drinks, it holds its ground.
Much of its success comes forth from the color. The amber 'bionda' and the darker 'nera'. Spuma nera is often mixed with wine or beer.
Gassosa is a classic among soft drinks. Before the industrial production, sugary water with lemon was left to ferment. Till it  got nice and bubbly. Sealed with a cork people referred to it as 'champagne for the poor'.
From the early 1900 industry use carbonized water. They sealed the bottles with a glass sphere. Pushing the sphere down, gas escaped and the bottle opened. Children had a drink and a marble, all in one.
Today the bottles come with a crown tap. Alas.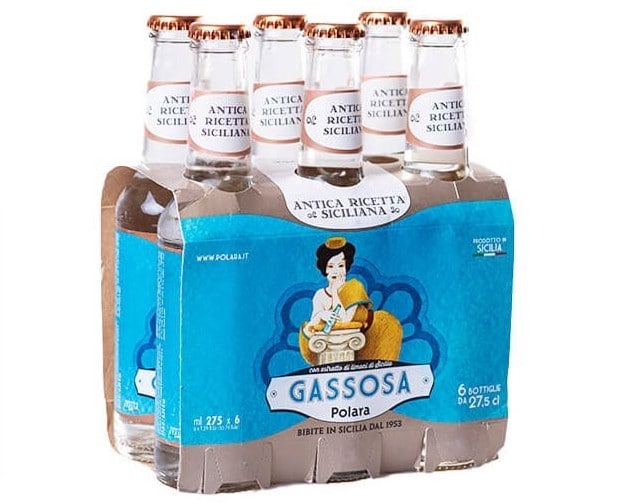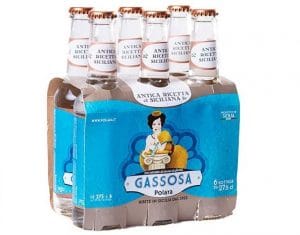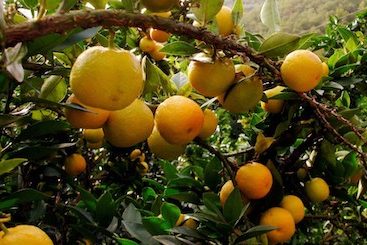 Chinotto. A fascinating drink with a fascinating story. Pronounced as key-not-tow, it may refer to its origin in China.
Though the myrtle-leaved orange tree is virtually unknown in the East. The chinotto tree is part of the citrus family. Being bitter and acidic, the use is limited to the drink. And then again, only after a lengthy process. 
This soft drink is similar to Cola only in color. Due to crippled legislation Chinotto does not have to contain chinotto. Alas.
There is nothing against home made cedrata. It all starts with preparing syrup. The proportion is easy. Half citron, a quarter of sugar and a quarter of water. Blend, filter and boil. Leave the syrup to cool down.
Add a spoon of syrup to a glass of cold sparkling water. 
More and more Italian soft drink producers offer cedrata. A valid alternative indeed.
Bitter analcolico for a soft aperitif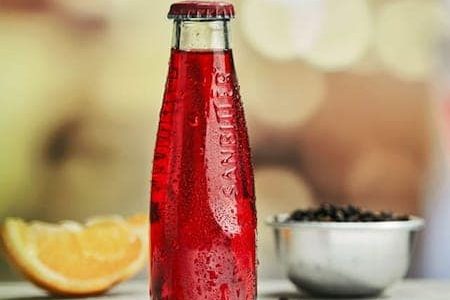 Non alcoholic bitter drinks are a popular aperitif in Italy. They somehow resemble the classic drinks used for that occasion. They are bitter and slightly citrusy. But instead of in a big bottle, they come single portions. Serve chilled and with slice of orange.
With some irony some people add spirits to this soft drink. Alas.