Few cuts are as bland a sliced chicken breast. Everything tastes like chicken breast. And nothing tastes like chicken breast.
Chicken breast is similar to a mannequin. Both are but mere objects. But both have, as few others, the ability to showcase a creation.
Creating a suitable taste is the message. Here six compositions, good for all seasons. Available in all sizes. Affordable yet trendy.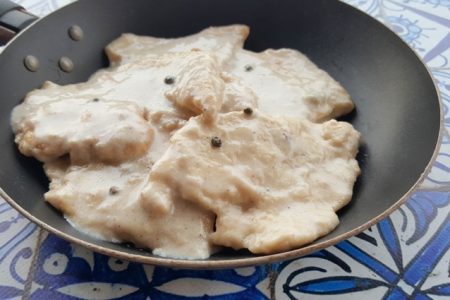 Sliced chicken breast braised in milk. A variation on the better known pork loin preparation.
The old-fashioned aura makes it ideal for Sunday lunches. It is hearty and fills the emotional voids. And it brings people to the same wavelength. Where all what matters is taste and enjoying food. Chicken breast tends to dry out while cooking. Whereas wine is usually the solution, we opt for milk.
Sear the slices in butter. Cover with milk and add nutmeg and garlic. Let the milk reduce to about a quarter. An easy recipe with great impact.
Sicily and citrus food go along fine. Lemon are ubiquitous and heavily uses in the cuisine. Mind you, this preparation requires fresh lemons.
Flour your sliced chicken breast. Then fry both sides in abundant olive oil. Add the lemon juice and rosemary. Season with salt and pepper. The result is a creamy tasty dish. Ideal when time lacks but the desire to eat well doesn't.
You can use orange juice, or a mix of both. Or even grape juice. Though the latter requires a pinch of sugar.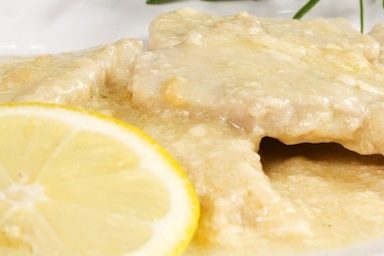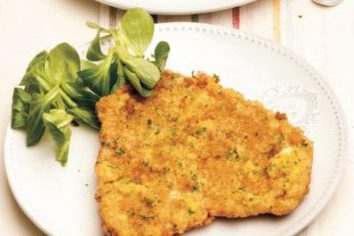 Drying out during cooking is the biggest peril for sliced chicken. The Sicilian answer is simple and tasty. A coating of breadcrumbs mixed with cheese and herbs.
The light version comes with an initial coating of olive oil. Then press the slices in the breadcrumb mix.
Or pass the sliced chicken in beaten eggs before coating them. This crust tends to be a protagonist. Chicken becomes a supporting actress rather than having a lead roll. 
Involtini or rolls require slices. Swordfish, eggplant, veal or chicken.
It is important to flatten the sliced chicken. Use a flat shaped meat pounder rather than a mallet. You don't want any tears -or holes- in your wrap.
The meat remains juicy thanks to the filling. Classic with breadcrumb, cheese and tomato. With or without raisins.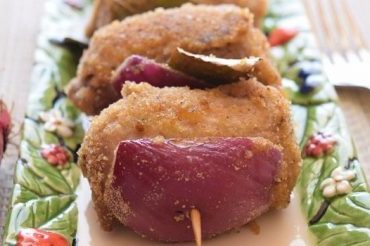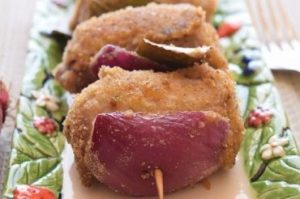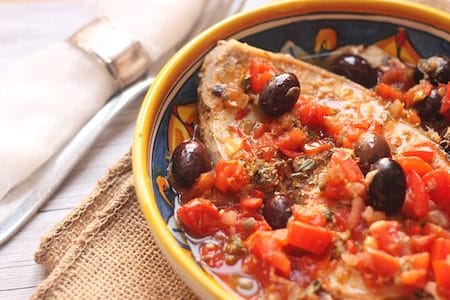 Alla ghiotta translates as gourmand style. Promising, right? It is a classic Sicilian way of preparing fish and meat. 
The success of this dish is easy to explain. It uses fresh and ubiquitous -in Sicily- ingredients. Olives, capers, tomato. And a chili pepper if you please.
Few dishes express southern Italy better than this. It often comes with swordfish, especially in Messina.
Piling slices or millefoglie
What is more opulent than stacking food? Food on top of food.
Sliced chicken gives structure to such a column. Other ingredients have to bring taste and moist.
Our dear friend Antonio suggested the following. Chicken, mozzarella, tomato, pesto and so on. The pan fried chicken is served tepid to cold.