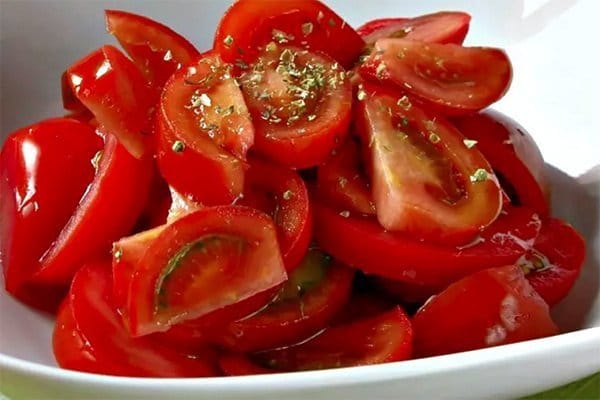 Since tomato itself is very acidic, do not add any more. A drizzle of oil and some salt can be enough to turn them in a tasty salad. Add torn basil leaves and a sprinkle of oregano and you're a step closer to heaven. A daring touch are red onions, salted, set aside for an hour and then rinsed. If you are going to prepare this for guests, here's a quick and dirty trick: add a teaspoon of sugar. A pity to contaminate a perfectly healthy dish but fame comes with a price, right?
Instead of torturing your fennel by throwing it in boiling water, try quartering it. Believe me, the public loves that. Take of the outer leaves and serve each diner a quarter, from which they can tear a piece and munch it before, during and after dinner. There is no need for seasoning, no need to soil other plates. And when served out of Sicily – where it is a tradition –this rudimentary way of attending salad will transmit a disarming touch of simplicity, a sensation of discovering purity. Fresh fennel cleans your mouth, intensifies taste and helps you digesting. Fennel must have powerful friends to keep it from being served on every table around the world. So simple, so delicious.
Salad, still in the strict term of the word, can be made with whatever fresh vegetable, ranging from spinach to cauliflower, from artichokes to mushrooms. Dissuade yourself from adding ingredients; therefore, it is better to be fully sated when preparing a salad, and so limiting yourself to the essential and leaving salad where it belongs.Finely sliced raw artichoke heart seasoned with a drizzle of olive oil and a sprinkle of salt; grated carrots with a squeeze of lemon, a splatter of olive oil and a well-controlled spray of salt; spinach leaves in a short olive summer dress and a lemon top.

A classic in the Palermitan culinary landscape. The name 'vastasa' means uncouth, rowdy, and refers to the fact that the gathering of all the ingredients results little elegant, unrefined. Served on a small plate it might do as an appetizer, add some bread and you have yourself a meal.
Greengrocers in the city traditionally sell boiled potatoes – skin on- and, in summer time, boiled green beans. Somehow they are tastier than the ones you prepare at home. The fact that all of the ingredients are sold in one single shop, again, if you live in Palermo, make it fast and 'vastasa' since you won't be really cooking for your guests but rather assemble your groceries.
Ingredients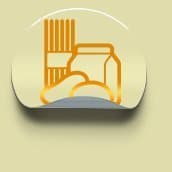 Boiled potatoes
Boiled green beans
Red onion
Green and black olives
Tomatoes
Vinegar (red wine vinegar preferably)
Olive oil
Preparation
Insalata fennel and orange – winter salad

Whereas 'vastasa' is a typical summer salad, this is a winter one; the oranges have been absorbing the abundant sun, storing it for darker days. Fennel instead grows underground, hiding from the sun. Pale and unaware of torrid summer heat this bulb contrast with the vivacious orange. The perfect lovers, compatibility in form of salad sacred with olive oil. The contrast between colour, texture and taste generate an overpowering energy, vastly exceeding the sum of the ingredients.
Ingredients for four
Preparation
Ingredients for four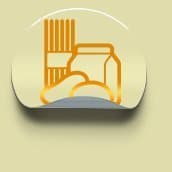 Two fennels
Two oranges
Olive oil
Salt
Preparation