1. Sfincione, Palermo style
Style! Is it a pizza? bread? lunch? Is it healthy? As it goes with popular food, there is a tendency to immure uncertain traditions. Some trace the name 'sfincione' back to the Romans, others to the Greek. Fact is there is truly little we know little about the past and evolution of this delicacy. Soft dough topped of with tomato sauce, anchovies onions and cheese. Maybe a breadcrumb dusting.
Palermo at its best.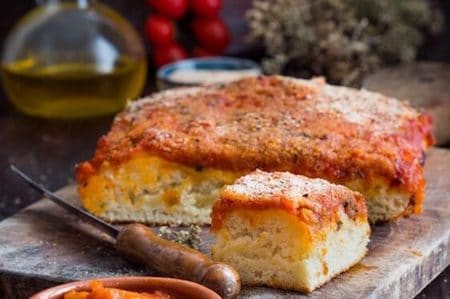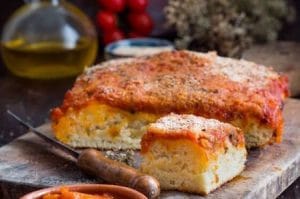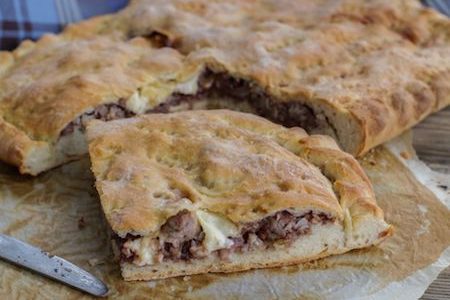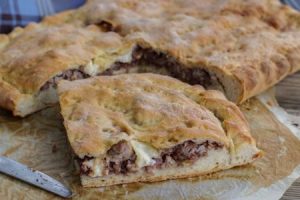 The scacciata represents an old idea, a proto pizza. A layer of bread is covered with cheese, cold cuts or left overs. Topped off by an other layer of dough and baked.
Probably introduced by the Spanish when dominating Sicily. 'Mpanata' as it is sometimes called could be the Spanish empandas.
This style of pizza is also closely related to the British pies.
In Sicily scacciata is linked to the Christmas period. When the leftovers where plenty and excellent scacciata came forth.
3. Rianata, Trapani style
Typical from western Sicily. The name derives from oregano, rieno in Sicilian.
The seasoning is rich. Peeled tomato, anchovies, garlic and pecorino cheese. To be precise, more than anchovies salted sardines. They are hard to find, and anchovy is the closest thing. 
Don't forget to honor the pizza with plenty of oregano.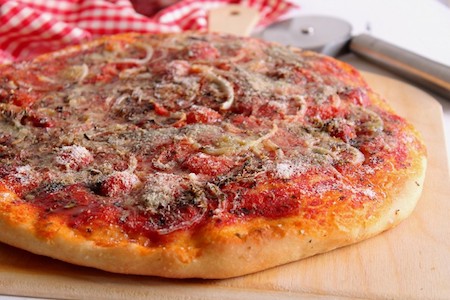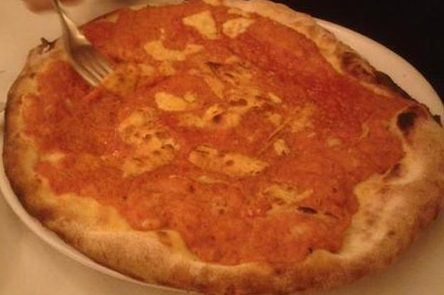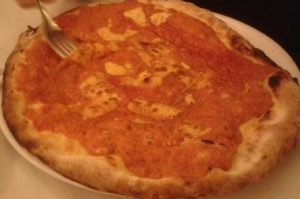 Faccia da Vecchia translates as old woman's face. This pizza is never perfectly round. While it bakes in a wood oven bubbles form and burst. Thus leaving creases. This explains the name. Sicilian humor.
It is what you find half way between sfincione and pizza.
This particular style pizza originates in Torretta, a town near Palermo.
Another Catanese style pizza. The condiment is that of the pasta. Tomato sauce, eggplant and ricotta salata. The latter is added when the pizza comes out of the oven.
Top it off with fresh basil leaves. A few notes. Use fried eggplant. Don't fall for the 'light' version with baked ones. Use ricotta salata. There is no cheese that comes close.