Shrimp crudité, curly endive and peach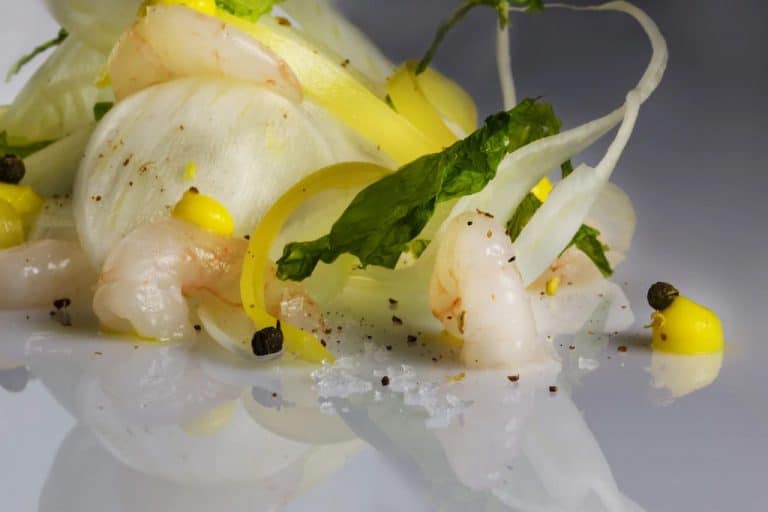 Photo credit: Antonio Curti
Shrimp crudité at 'Il Bavaglino' restaurant.
An interesting fresh dish combining sea and land, shrimp and peach. One of Giuseppe Costa's signature dishes.
Mayonnaise
75g peach peels

20g peach juice

20g EVO oil

salt and pepper to taste

cane sugar
Peach jelly
250g of peach juice

4g of Kappa thickener
Bring the juice to boil. Let it cool down and cut to measure.
Start by spreading the curly endive. Arrange the other ingredients carefully considering the endive and chromatic aspects. Finish the plate with a light dusting of salt and pepper
This particular dish expresses and extraordinary fragrance. The taste is characterised by a persistent sweet tendency, due to the shrimp and peach.
The dish goes ideally with a fresh and sapid white wine. Luigi Salvo's pairing advice: a Catarratto wine from hilly vineyards.