Happy San Giuseppe. Giuseppe is a common name. In Sicily -and beyond- first born male children took the burden. To distinguish, to differentiate, the name often comes distorted. Geppetto, Pino, Pippo, Giu, Beppe.
Girls will go with the name of Giuseppa. Talking about a burden. Hence a series a less loaded yet related names come forth. Pina, Peppa and the evergreen, Giusi.
The Irish for Giuseppe is Seosamh. Which, believe it or not, is pronounced Sho-sev.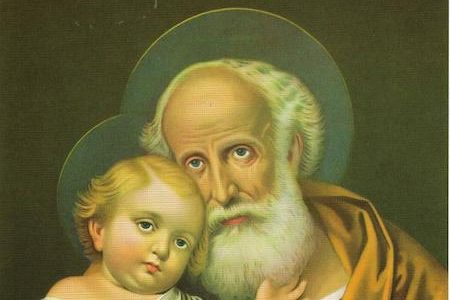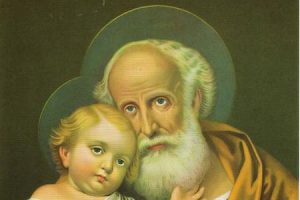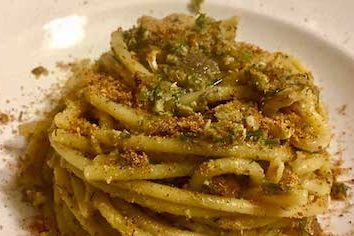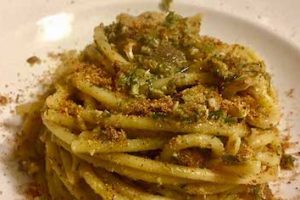 People in Palermo need few excuses to eat. San Giuseppe happily furnishes a series of to-eat-dishes. Pasta with sardines is an all time classic on the Sicilian menu. Wild fennel grows profusely in this period. And that is the main ingredient. The sardines are not even the second most important. How could a dish be a Sicilian classic without pine nuts and raisins? Breadcrumb comes next in importance. There is even a version without sardines. Pasta with sardines still at the sea or pasta alla Milanese (Milano has no sea, you see?) Saffron not only colors the dish yellowish, it adds to the flavor.
3. Sfince di San Giuseppe
This ricotta based sweet is so typical it hurts. The ministry of Agriculture considers it a PAT product. Prodotto Agroalimentare Tradizionale.
So no other soft pastry ricotta and candied fruit dessert can go with that name. 
The name sfince comes from the Latin spongia. Meaning sponge and refers to the soft pastry. A must-try when in Sicily.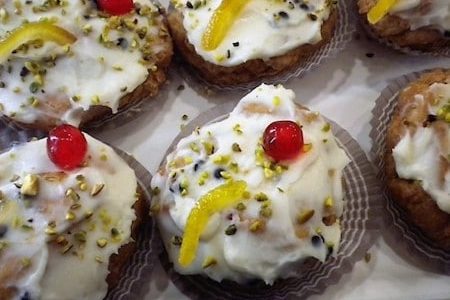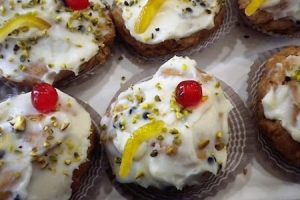 Many Sicilian towns organize so-called tavolata (tables) or altari (altars). Beautiful embroidered tablecloths with likewise worked bread. Where the form prevails on edibility. 
Apart from bread other, seasonal foods feature. Artichokes, wild fennel, broad beans and oranges. Together with images and statues of San Giuseppe.
5. Bonfires and broad beans
Vampe di San Giuseppe are troublesome. The customs finds it origins in the pre Christian tradition. When the transition between winter and spring was celebrated. The equinox is never far off.
Different town challenge each other by building the highest bonfire. But so do various quarters in the city. And, alas, all too often nearby building catch fire.
To enhance the vampa, the blaze, many use gasoline. Which means the emergency rooms work overtime.