Risotto with capers and coffee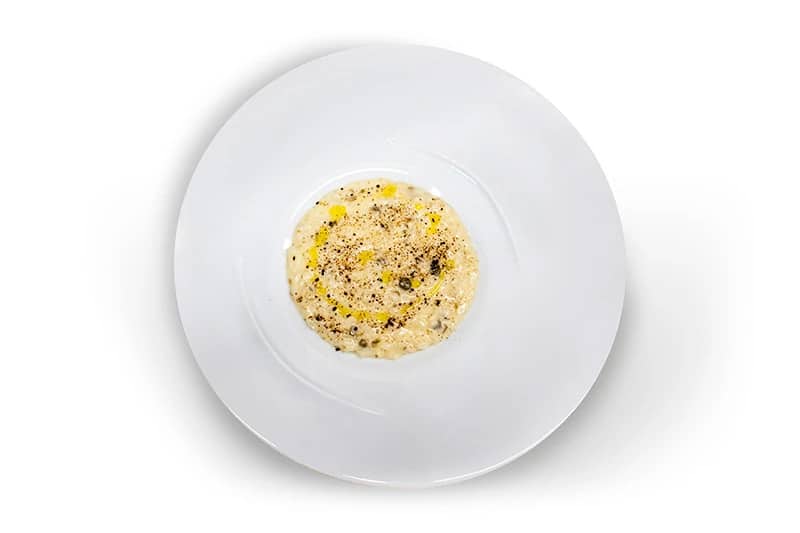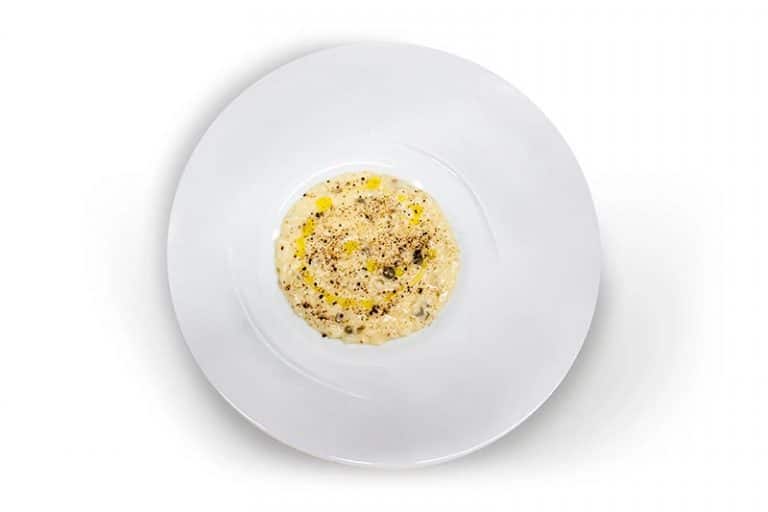 Photo credit: Antonio Curti
This risotto is on the menu of  'Il Bavaglino' restaurant.
What starts off as a classic recipe has the twist in its tail. By adding capers and coffee Giuseppe Costa lifts the dish to a whole new level. A surprising dish with surprising ingredients. A gift from the stars.
Toast the rice well. Cover the hot rice with meat broth and stir. Keep on adding broth and stir until the rice until is cooked. 
Take the rice off the heat and add butter and grana Padana cheese. Stir until obtaining creaminess. What in Italian is known as 'mantecare'. Add the minced desalted capers to the risotto.
Gently ladle the rice on a plate and garnish with instant coffee.
Luigi Salvo: 'This is a well structured dish, with a sweet not. It balances great sapidity, succulence and lasting aromatic intensity'.
Risotto with capers and coffee is ideally paired with a young fresh red wine, with only a hint of tannin. A one year old Frappato wine would be ideal.