Spinach and ricotta. They have a place of honor in the matching food list. Burgers and fries, strawberries and chocolate. Or macaroni and cheese, tomato and mozzarella.
Unions that somehow are more than the sum of the ingredients. 
It seems limited to the Italian cuisine, in Italy. Strangely enough this dish did not travel. Well, that is why we are here for, right?
Apart from ricotta and spinach nothing is needed. Some other ingredients go well, such as nutmeg. So does pancetta and eggs. Though those two go along with most dishes.
Be sure to drain the two main ingredients. Don't use too fresh ricotta. And let the spinach get rid of excessive liquid. You may even squeeze them.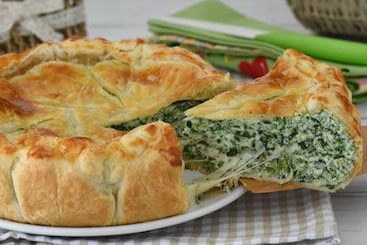 Fresh spinach is wonderful. The eating is, the cleaning is dreadful. Once the sand is washed off and roots removed, don't kill them. Do not add water. Put them in a covered pot, on a low fire. Stir now and then. And postpone the seasoning.
Frozen spinach is a valid option. The loss in taste is compensated with time. 
Fresh ricotta is a bless. But since it must drain, no essential for this preparation. Unfortunately, there are no real alternatives. Cottage cheese might do the trick. 
If you happen to have the choice, go for goat ricotta. Just make sure to drain the cheese. Give it at least one hour to do so.
Ricotta and spinach, preparations
You can season your pasta with the mixture. First mix the spinach and pasta, then add the ricotta. Season with nutmeg and salt.
When used as a filling, the mixture needs support. The trinity egg, grated cheese and breadcrumb strut wonderfully.
The consistency depends on the recipe. Pies allow a smoother mix. Polpette require a firm mix.
Recipes