No peace for Cosimo De Roberto. The former director of Palermo's cemeteries. He is charged with corruption and abusing his position.
The investigation started in February. Along the operation other aspects came to light. With corpses 'stored' for months. And the general degradation of the Rotoli cemetery.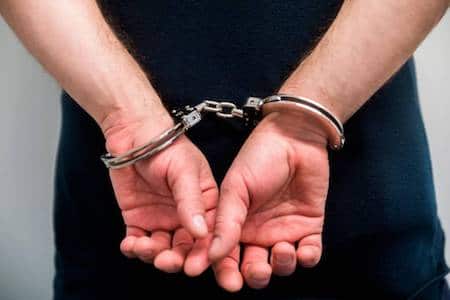 The final fraud. It is not uncommon to be on a waiting list. For a medical consultation. For precarious teachers. And now even for burial. Instead of having your beloved stored in a magazine, a little payment speeded the practice up. 
People paid up to 800 euro to avoid this horror. Money collected by De Roberto. Who is now under house arrest.
Thought the investigation focused on corruption, carabinieri couldn't neglect the blatant decay. The Santa Maria dei Rotoli is a disaster. Rubbish everywhere, broken tombstones, unstable walls. No peace whatsoever.
The waiting coffins everywhere are truly worrisome. Stacked up, laying around. Gathering dust. A disgrace from an ethical as well as sanitary point of view.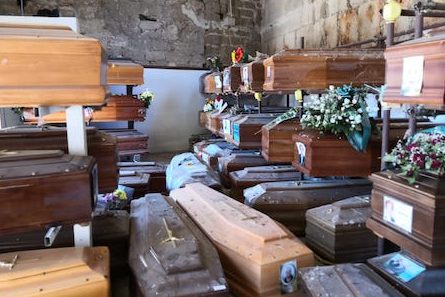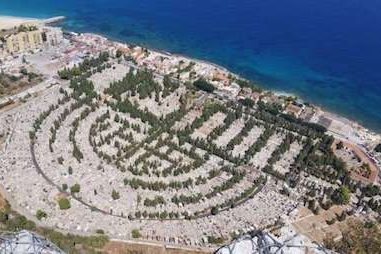 It is a paradox. The position of Rotoli cemetery is truly spectacular. Right in front of the sea, in the shadow of Monte Pellegrino.
Then again, the news does not come as a surprise. Earlier this year council member Roberto D'Agostino, resigned. After it became public that 500 coffins waited to be buried. Also because the crematorium is far too often out of order.
Little known but it is a true pearl. Usually closed to the public. But open for the yearly 'vie dei tesori'.
This intimate but yet important place echoes Palermo's bygone splendor. A place where non-catholic foreigners found their last peace.
And why not. Santa Maria di Gesù. Yet another spectacular cemetery. Overseeing the bay of Palermo. This is the place where rich and important people rest in peace.