Rest in the city. Are you a jet setter? Can't society be high enough? Do you prefer exclusiveness over beauty? Then Santa Maria di Gesù is the place where you want to be.
The English writer and traveler Douglas Sladen in his 1901 book called "Sicily" put it this way: "Although it is touched with the tar of vulgarity, anyone who can afford it likes to go to and rest at Santa Maria di Gesù".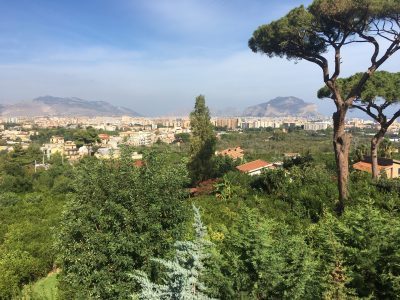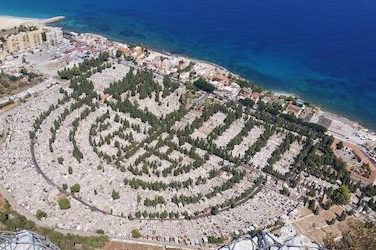 For those who prefer peace and quiet in an extraordinary setting, there is "Rotoli". Set on the slopes of Monte Pellegrino, in the shade of the surprisingly geometrical trees it overlooks the bay of Palermo.
The place gets rather busy in the weekends but during weekdays utter tranquility reigns. And the beauty can be perceived even with your eyes closed. Ideal to rest.
Here is what Douglas Sladen has to say about Sant'Orsola. "With all its glorious memories of Sicilian independence and its beauty of arrangement, Santo Spirito (that is the original name of Sant'Orsola), is not the most popular place at Palermo.
It is though difficult to imagine a more appropriate place for the long rest". Over years little has changed, it is still an appropriate place.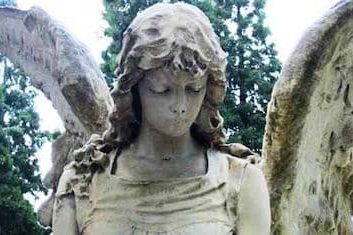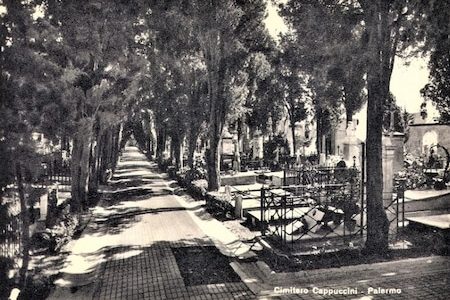 Yes indeed, the Cappuccini, those hooded monks are never short of surprises. Tucked away in the popular Zisa quarter of the city, the Cappuccini have more to offer than catacombs with hundreds of mummified bodies.
The yard adjacent to the church is a place of unworldly beauty and rest that requires a prolonged visit. Giuseppe Tomasi di Lampedusa, known for his masterpiece 'The Leopard' is a regular there.
5. The English cemetery: rest in peace
Little known but it is a true pearl. Unfortunately closed to the public and opens for special occasions only. This intimate but yet important place echoes Palermo's bygone splendour.
How foreigners enjoyed the pleasure of life, how the rich and influent were attracted by beauty, climate and well-being of the city.  Shall we say it is emblematic the place is closed now? Rest in peace.