Reginelle by any other name...
The name reginelle relates to the queen, regina. The biscuit used to go by another name. A slightly less royal one. But apparently 'poo' biscuits didn't sell all that well. Though it matched the appearance perfectly. The change in name might be a result of Sicilian wit. 
The fact the name is plural has a good explanation. It is virtually impossible to have just one. 
One finds reginelle biscuits all over the city. In bakeries, bars, even in some supermarkets. The ubiquity goes along with the demand. Because it is a very versatile biscuit indeed 
The history of reginelle biscuits
The origins of the reginelle biscuits are modest. No opulence as with the cassata cake. These are biscuits for and by common people. And slowly worked their way up.
Along the way some ingredients were added. Saffron is one of them. Honey and lard went, sugar and butter came. Well, not always, so leaving us a rich family of similar yet not identical offspring.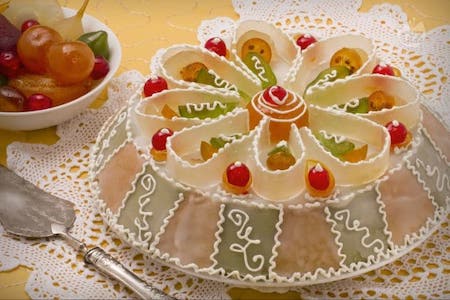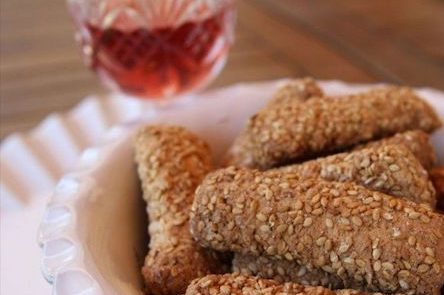 When do you eat reginelle? In the morning, dipped in milk. Breakfast of champions. Midmorning, with a cup of chocolate or just coffee. A nibble to make it to lunch. They are also popular 'tea time' biscuits. Merenda, as it is known in Italy. And to cover the whole day, try them with a glass of Marsala wine in the evening. Or passito if you please. That is very close to perfection indeed.
It is the subtle sweet savory balance that makes the biscuit extraordinary. Well, that and the sesame seeds of course.
It all starts with good shortcrust dough. Flour, sugar, butter (lard), yeast, an egg  and lemon zest. Some add a little milk, others saffron. Let the dough rest for a couple of hours. Then roll in cylinders and cut at length (about 6 centimeters).
The cylinders are then gently pressed in sesame seeds and baked. Let them color golden brown. Once cooled down you must store them in a tin jar. By law.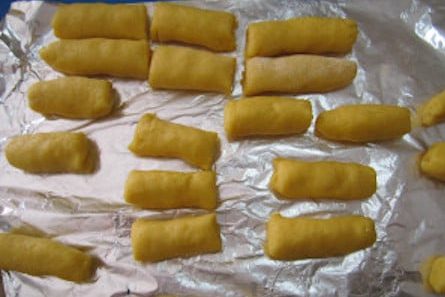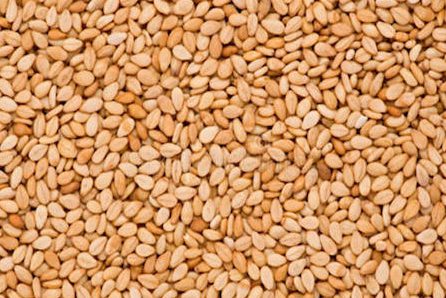 Sesame is a recurring ingredient in the Sicilian cuisine. Instead of sesame people call it either cimino or giuggiulena. It is used in sweets as well as in savory preparations.
Just as with reginelle, sesamo gives that extra dimension to baked goods. The bread sold in Sicily is often topped of with fragrant 'cimino'.