What is quora? It is a website dealing with questions and answers. People may either ask or reply. The idea is to gather information in an informal way. 
The site has been around since 2009. It has over one hundred million monthly visitor.
And although it started with in English only, today there are over 30 languages. People may translate from one to another language.
This website has a golden rule: BNBR. Be Nice, Be Respectful.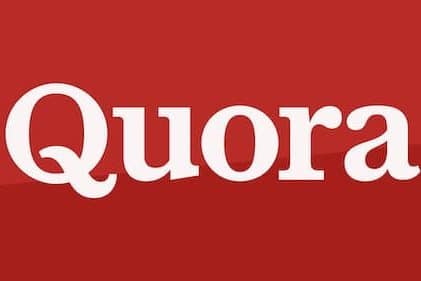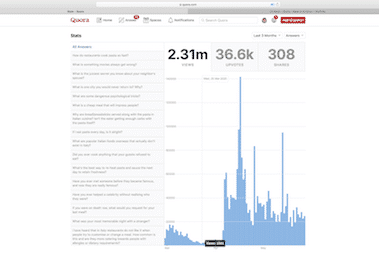 Nasuki started answering questions in 2020.
In less than six months I gathered more than 2.7M views. And 350 articles have shared.
Most articles deal with Italian food.
And in a couple of months he became number one in pasta related articles.
As it goes on social media, things widen up. There are jokes, travel tips and personal experiences.
Quora offers some interesting advantages. You find the answer to your question. And you can choose from the answers. Often the view indicate the more adept answer.
On the other hand, you are not bothered by anything else. It is not a market place where people try to sell their truth or believes.
There is a practical touch to quora. The answers come from common people. Which results in pure answers. Answers that are just what they are.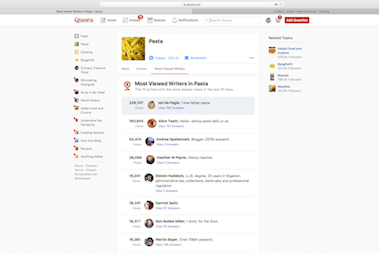 Nasuki's articles have been translated. In French, Dutch, Spanish, Portuguese and others.
You may find extracts from articles in the blog. The broccoli series is just an example.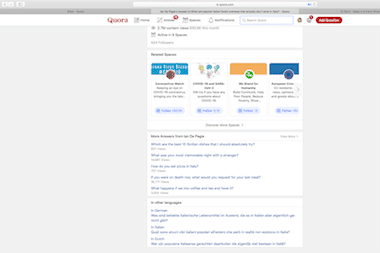 The vast majority of the articles regard food. And most of them Sicilian food. Quora is yet another channel to celebrate the Sicilian cuisine.
You find some of the answers in the Q&A section of our blog. Join in, let us know. Send your questions. Or answers. Remember, be nice, be respectful.