QB is well known to those who ever followed an Italian recipe. Two letters that outrage many, specially the pedants. Quanto Basta stands for as required. And it means the dosing is up the you, the executer.
Some embrace the freedom. Others see it as neglect. Truth is that nobody actually knows the right quantities.
The Italian cuisine stands out for interpretations. As you might have noticed, Italians do not care too much for rules. So they add, subtract and replace. They make recipes their own, unique. 
Once the dish proves it durability, ingredients and doses become secrets. The QB is ubiquitous in Italian recipes. Partly as a direct result of this secrecy, partly because nobody really knows.
There are various levels of QB. Examples? To make pasta, mix flour, water and eggs. How much, how long how, it does not say.
When the sauce is ready turn of the heat. When is the sauce ready? In minutes? 
Add a pinch of salt. A what of salt?
The idea of cooking with Quanto Basta is interesting. It rightly excludes people who never cooked before. Learn by making mistakes. Learn by doing, not executing recipes.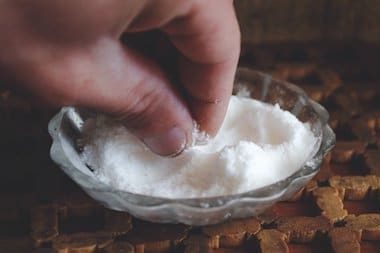 Whether you like it or not, QB is irreplaceable in the Italian cuisine. As the matter of fact, only when you master Quanto Basta you can cook Italian food. 
It asks for your personal taste. Your common sense. More than vagueness, it shows respect. As required in the Italian cuisine.