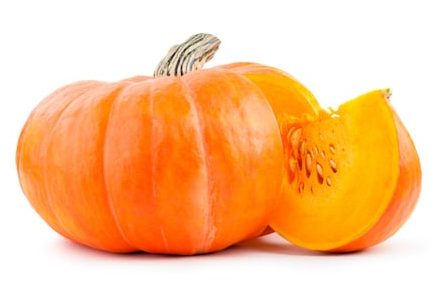 Pumpkin translates zucca in Italian. Zucca refers to the plants as well as to a head. Usually with a slightly negative connotation. When it comes to cooking, all the negativity disappears. 
The pumpkin season is long. And since they conserve well, they cover almost all year. A variety of recipes is hence a must more than a whim. Though versatile, we very much advocate against eating it raw.
Pumpkin puffs, polpette di zucca
Polpette is the answer to a common question in the kitchen. What on earth can I do with this? The procedure is the same, only the main ingredient changes. Grate your pumpkin, add eggs, cheese bread crumb. Salt, pepper and spices of your choice. Fry them till golden brown. You have yourself an ideal starter. It is an easy recipe with a great impact on your guests.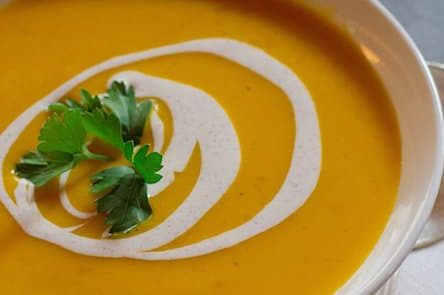 This cream soup is, well, a soup. Serve it with bread, or even better, croutons. 
The recipe is easy. Sauté diced pumpkin and add equal parts of whole milk and chicken broth. A quick pass of the hand blender and you're ready to serve. Do that with some chili pepper flakes. They contrast wonderfully, in taste as well as chromatically.
The cream can be used to season tortellini. 
The rules of risotto must be respected. This is not rice with pumpkin, it is risotto. You start with two pans, finish with one. First sauté the pumpkin and onion in olive oil, till tender. Toast your rice in another pan. Add a splash of -good- white wine. Unite the rice with the mixture and slowly add vegetal broth. Stir continuously. Towards the end butter and cheese are incorporated. With the heat of preferably. 
What is a typically dish for fall in Italy, really covers all seasons.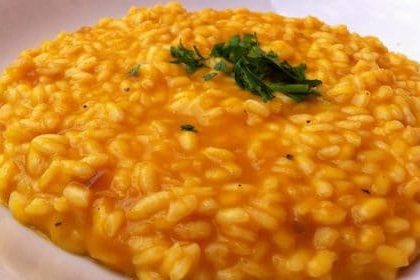 Disarmingly easy, movingly tasty. Sauté diced onion and pumpkin in a large pan with oil. When soft, blend half of the mixture and add it back to the pan. 
Add your al dente boiled pasta to the pan.  With a cup of cooking water. This help to obtain even more creaminess. 
This recipe is a base on which one may build. Add diced bacon, shrimp or even sausage. Avoid cream in order to maintain the sweetness.
Zucca all'agro dolce is a Sicilian classic. And once you'll try it, a classic in your kitchen too. Slices of pumpkin are fried in olive oil. Finely chopped garlic, sugar and vinegar crown this preparation. Try to use white wine vinegar. And don't forget to add fresh mint.
Sweet sour pumpkin as side dish may cause trouble. It is an outspoken dish and easily casts a shadow over other dishes. If you can, prepare it a day before serving, in the fridge.