1. On the origin of the species
Prickly pears come from Mexico and appear on their flag. An eagle instead of having some delicious fruit, snacks on snake. Mexicans. Columbus brought some among his loot and they ended up flourishing in the Mediterranean area.
Though there is a theory it were actually the Arabs bringing the fruit to Sicily. This goes absolutely unconfirmed. It is also too long ago for anybody to remember.
The Opuntia ficus indica, in Italy comes as 'Indian figs' (fico d'India). Clearly referring to Columbus' colossal mistake.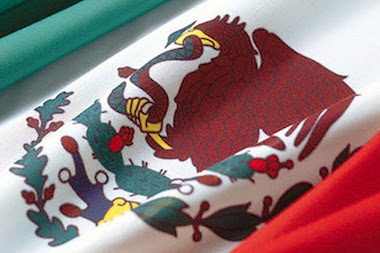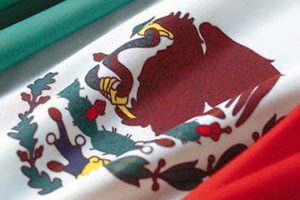 2. Prickly pears in Sicily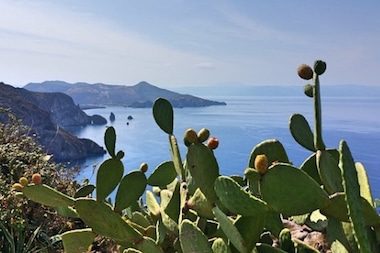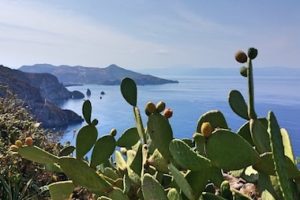 Prickly pears thrive in Sicily. They grow spontaneous along roads, embellishing the landscape. They are a natural fence, feared by intruders. 
Some go so far as to compare Sicilians with this fruit. Hard to approach, even a tad dangerous. But once you get the skin of, a lush experience awaits you.
Until today the interest goes to the fruit. The leaves (cladodes) are edible. Taste-wise they are debatable, sure. While the flowers are excellent in herbal teas. 
Prickly pears come in three colors: yellow, red and green. Nowadays some varieties are seedless. 
Traditionally some of the first fruits are cut. In order to ensure a second harvest, later in the season. Those figs are called bastarduna or scuzzulati. A delicious autumn treat.
Eat them fresh, chilled. Eat them for breakfast, after lunch or as a snack. Or just because.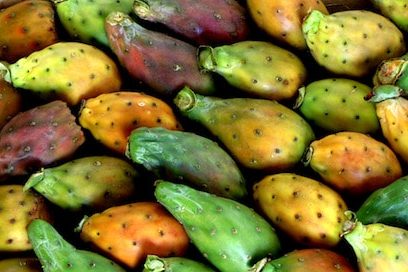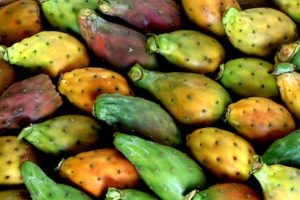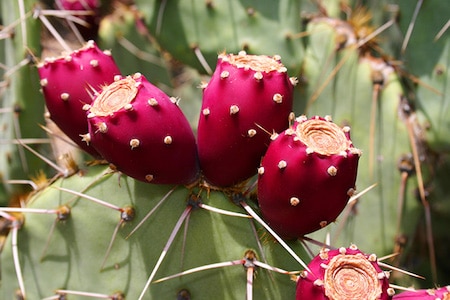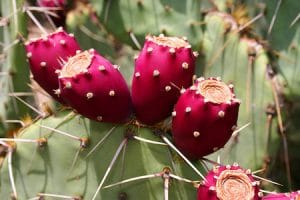 Prickly pears have two kinds of prickles. Very thin ones and very large ones. Be careful for the needle like spikes when picking. And even more careful the fuzzy ones when peeling. Often even tweezers don't help. The best way to get rid of the almost invisible buggers is by using duct tape. It does remove hair and hairlike prickles.
The prickliness makes them the ideal plant for a fences. And for jokes that require a painful pun.
These are all good reasons to acquire them already peeled. 
Prickly pears are little short of being superfoods. Eating them is promoted for treating diabetes, high cholesterol, obesity and hangovers. Furthermore they have antiviral and anti-inflammatory properties. 
Wine maker used to offer prickly pears to their grape pickers. It made them stronger and happier, the said. This was but a deceit. The truth was that by eating prickly pears they wouldn't eat grapes.