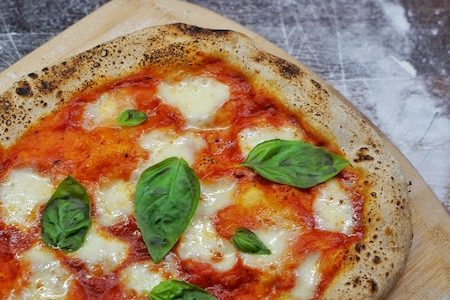 And the most popular pizza is…Yes, the mother of all pizzas. The margherita. Simple, straightforward and tricolore, representing the Italian flag. Red for the tomatoes, white for mozzarella and green for basil.
This is the oldest of all pizzas. It is named after the queen when she visited Naples in 1889. It is very unlikely she tasted it. Or she even knew this happened.
Ever since, this pizza is the symbol and benchmark for all pizzas. 
What a coincidence! Americans and Italians have a long running feud over who invented the pizza. Turns out they share their favorite one. Though American call diavola pepperoni. Referring to the peppery sausage.
Truth be told, this is a variation on the margherita pizza. The adding of sliced salame piccante is a touch of genius. This is the most ordered pizza among people who've been partying.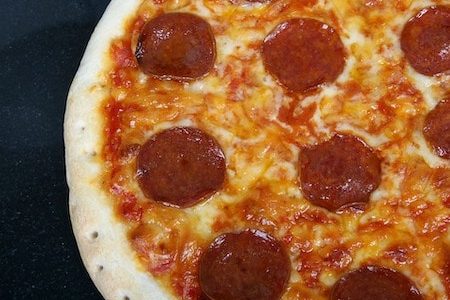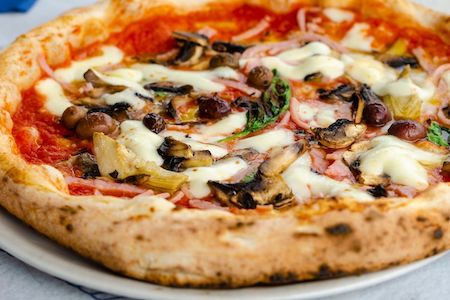 Whimsical (capricciosa) is a strange name for a popular pizza. And it gets even worse. Originally this pizza just featured leftovers. Whatever remained in the fridge was good enough for a capricciosa. For no clear reason the ingredients settled. And since years it is now artichokes, mushrooms, olives and ham.
For the connoisseurs among you, yes those are the ingredients of a quattro stagione. Differently displayed. Indeed.
As it goes in Italy, North differs from the South. Even concerning pizza preference. In the South tuna pizza is pretty popular. Especially among men. We are again dealing with a margherita variation. The adding of canned tuna and onion make the difference. 
So what does the North prefer? According to a popular pizza delivery service: Gorgonzola and salami. So North and South do agree that pizza shouldn't be bland.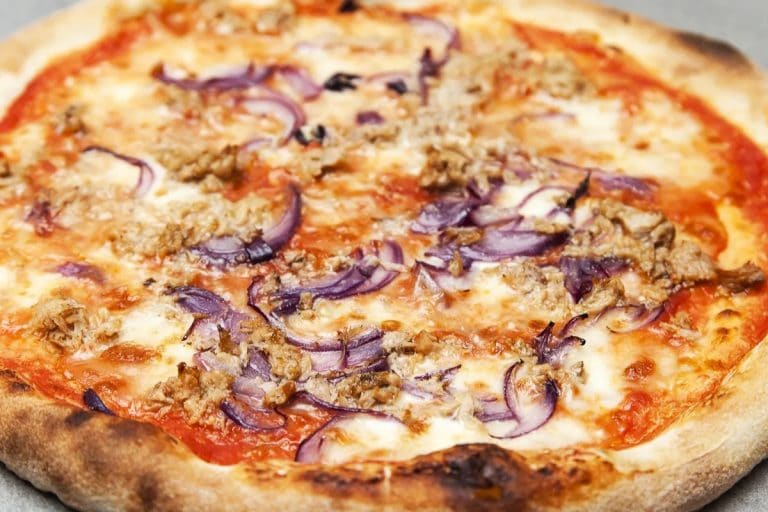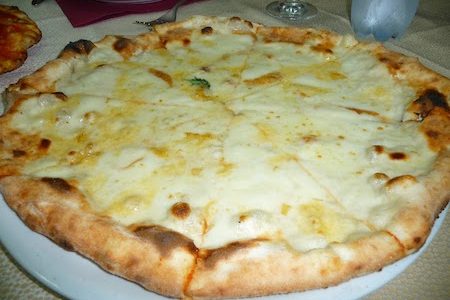 Very high on the list of popular pizza orders is four cheeses pizza. Is it just a bunch of cheese on bread? Well, although proportions vary, the cheeses don't. Parmesan, gorgonzola, fontina and mozzarella. What can go wrong? Very little. And that makes it a safe choice.
Better eat it hot. Once the cheese starts setting, eating becomes more demanding.
Quattro formaggio is more popular in Northern Italy. 
While this beauty is a true Southerner. Eggplant, fried and baked. With tomato sauce and cheese. Yes, it is not far removed from the fabulous Norma.
The only difference is the lack of salted ricotta. Though some add it once baked. This popular pizza also comes under the name Greek pizza.
Parmigiana is the most popular vegetarian choose.