Pork meat has a profound effect on people. Lambasted by muslims, vegetarians and health pundits, worshipped by others. As it goes, both sides have valid arguments, proof and evidence.
Being a culinary blog, we offer some evidence on why to eat pork meat. And we  humbly  apologize with those who for faith, principle or conviction don't. Sorry.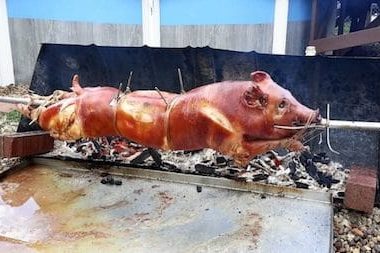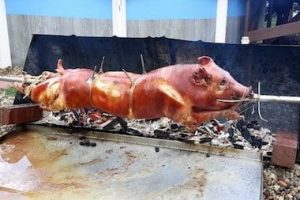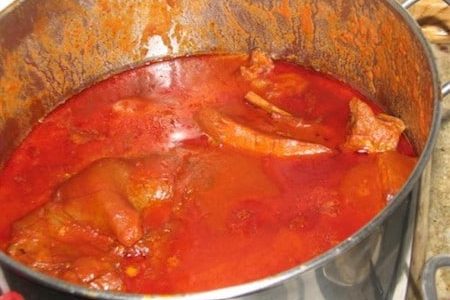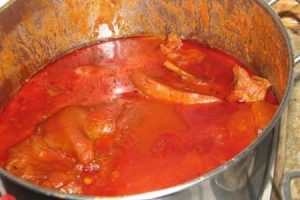 Maiale al sugo is a classic festive dish in the Sicilian cuisine. Sausage and pork ribs in tomato sauce. Easy peasy. Let it simmer for a couple of hours and serve hot. Even better is to use the sauce to season the pasta. And serve the meat as main dish.
The adding of herbs and spices is arbitrary. Cloves, garlic, laurel, garlic and chili pepper are the most recurrent. It is up to you to personalize this dish.
Another Sicilian monumental dish. An homage to pork in Catania. The cuts are rather unusual, at least nowadays. Cuts such as rind, trotters, head, tongue and ears. Most of the fat is skimmed off while the meat boils in a marmite.
This dish with humble origins now bejewels all important tables. You may serve zuzzu with olives, chili pepper, parsley and oil. An excellent snack, starter or main dish.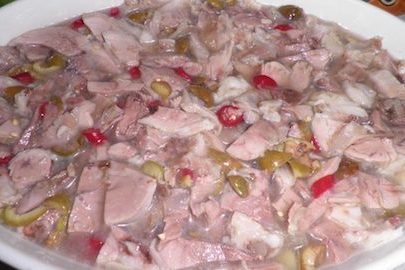 Involtini di maiale, pork rolls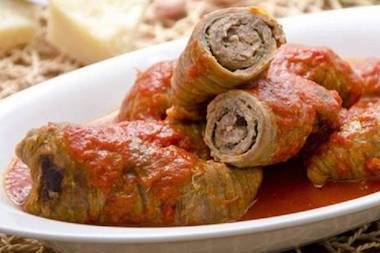 Pork loin rolls are among the absolute meat classics in Sicily. Truth be told, they come also with veal or chicken. Not to mention the sensational swordfish version.
The filling however is always the same. Breadcrumb, pine nuts, raisins and cheese. An easy recipe with enormous resonance. 
The suffix alla Palermitana refers to breading. And over there everything is breaded. From veggies over fish to meat. Breadcrumbs mixed with cheese and herbs somehow protects the meat from drying out. It is highly recommended on the barbecue and grill.
In Palermo the chop comes with lemon. Obligatory.