Today was a particularly hot day. The people who remained in the city cursed the heat and panted. Waiting for the traffic light to turn green, the sun actually hurt my hands. On such days shade and cold water are simply priceless. The buzzing of air-conditioning fills the city. After a spectacular sunset a gentle breeze made sitting outside pleasant. Claudio, whose holidays started a week ago, arrives deeply tanned and extremely relaxed. His ease is somehow contagious. Planeta sparkling wine here we come.
Planeta Brut metodo classico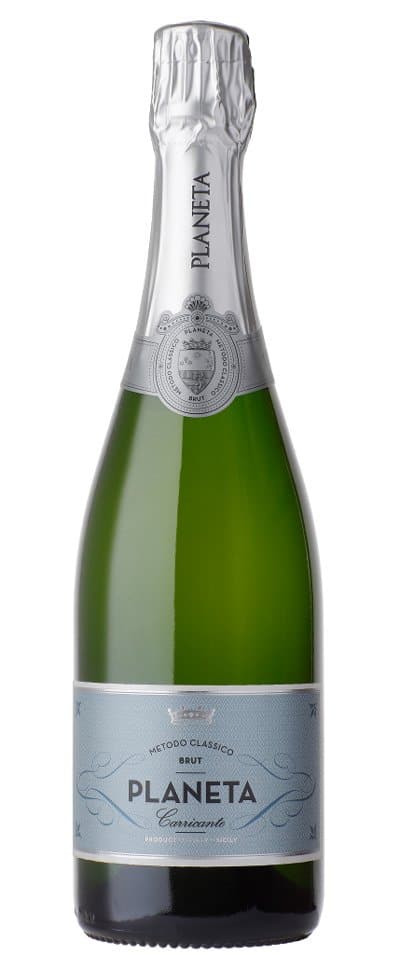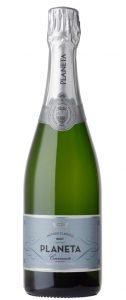 Very plain indeed, probably too plain. It looks as if they couldn't care less and told the designer -if ever they spoke to one- to keep it simple. The label does not evoke anything but hope the content will be better – or fear of serious delusion. We both know the winery, we both estimate it and therefor set our perplexity aside.
We drank the wine in wide tulip glasses, the flutes in the dishwasher. The perlage was intense, a trifle fierce, but let's blame Claudio's enthusiasm for that. The nose, for a sparkling wine, is interesting and fresh. It reminded me of cool spring evening, with birds chirping away. Flowery Claudio said, no doubt. The first drink was anonymous, not bad, not evoking. The second sip and the aftertaste instead were extremely fruity, as wanting to compensate for what happened before. If it had a voice, it would say Sicily.
We ate some caponata, marinated anchovies, bruschette and pickled mushrooms. It suited all of them. It is ideal to start and end a meal with. Personally I'd leave the rest to other wines. Claudio told me he had a risotto prepared with Planeta and liked it very much. It is on my to-eat-list.
Planeta wines do not come cheap and the reason is that they stand for quality. Treat yourself well, it is worth paying for. And maybe the Planeta people come up with a nicer label.