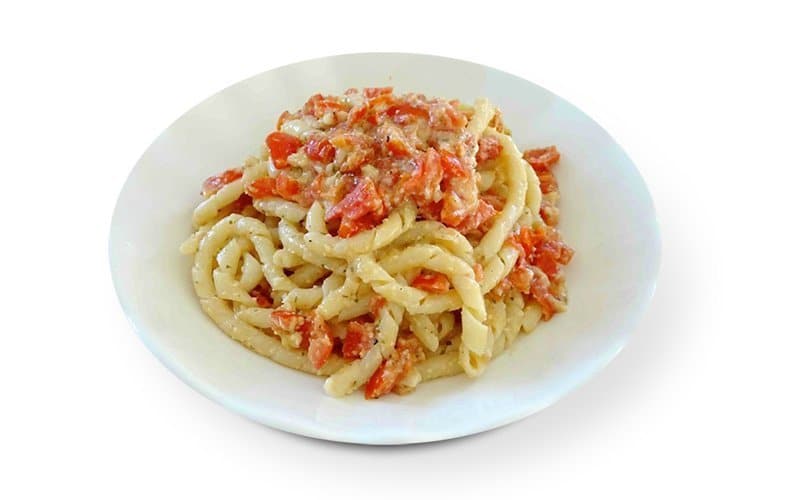 A lesser known but likewise delicious pesto is 'Trapanese', named after a city in western Sicily. It has none of the smug the green one assumed, none of the complacent superiority, but double of its character. No pine nuts but almonds. This pesto goes well with all kinds of pasta and as a spread it is dangerously addictive. 
Ingredients for four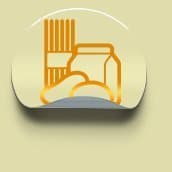 300 grams of ripe tomatoes
basil, 50 grams
50 grams of grated cheese, percorino preferably
almonds, 50 grams at least
50 ml of olive oil
2 cloves of garlic
coarse seasalt
Preparation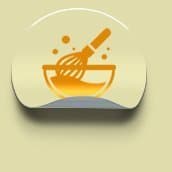 Immerse the tomatoes in boiling water for 30 seconds, then peel them and remove the seeds. If your almonds still have the brown skin on them, throw them in boiling water for 45 seconds and the peel comes of easily. Do not forget to dry them well before making your pesto. Traditionally a mortar is used, a blender does the job too. What should be obtained is a smooth, rather dense khaki-coloured paste. 
A pesto with even lesser rules and differs from door to door, is the so called 'Sicilian Pesto'. With pasta, on bread, as a dip, this pesto is a match winner.
Drain the pasta, conserving a cup of the water, and add it to the bowl, mix and add the water bit by bit, never stop stirring. It should be served hot and with some freshly grated cheese on top.