Pasta spada e melanzane (swordfish and aubergines)
This is a truly interesting recipe, and not only tastewise. Swordfish is an expensive fish and frankly does not even look like one. With a fraction of what you need when serving slices, the scenic effect is guaranteed all toghether.
Ingredients for four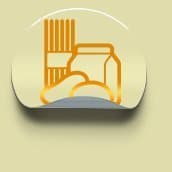 250 grams of diced in roughly 1cm cubes swordfish (pesce spada)
400 grams of pasta
200 grams of cherry tomatoes
1 big aubergine
half a glass of white wine
1 clove of garlic
1 small onion, finely diced
Parsley
Mint
Vegetable oil for frying
Olive oil for seasoning
Salt, pepper
Preparation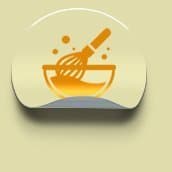 Dice the aubergine (1 cm cubes), pour them in a colander, scatter with salt and put aside for at least an hour. Wipe them with blotting paper and fry in hot oil (170 degrees) till golden brown. Do not fry all the cubes at once; place every batch on blotting paper. 
You can start boiling the water the pasta is going to cook in now.
Heat the garlic in olive oil in a large frying pan; as soon as the garlic releases its smell you may take it out –or leave it. Add the diced swordfish and stir gently, trying not to break the cubes. When the fish turns white, add the wine and let it simmer away for a minute of two. Add the cherry tomatoes cut in half, parsley and half of the mint. Leave it on a slow fire for 15 minutes, or till your pasta has cooked. Add the pasta and half a cup of the water it boiled in. Stir gently till all the pasta is covered with sauce. Serve with mint sprinkled on top because it gives pasta with pesce spada that extra dimension.
Cheese is usually not added to fish or pasta containing fish. At least not in Italy, where this matter is taken taken rather seriously. Old women will make the sign of the cross, younger people roll their eyes while all the others will theatrically try to convince you in not doing so. Since you won't be cooking for Italians, you might try it out. This does not mean it is a good idea. And do go telling I told you could!