Pasta with salmon is an easy dish to prepare. Pleasing, seductive, comforting, all at once. This is probably the closest the Italian kitchen ever comes to the mittel European and American tastes.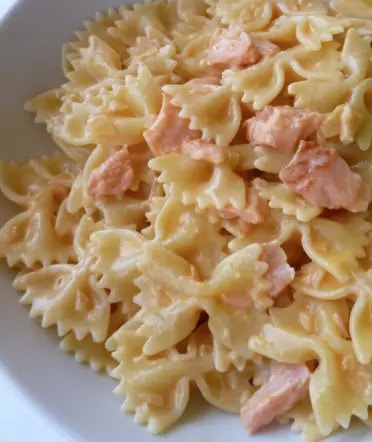 Ingredients for four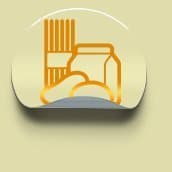 200 grams of smoked salmon
400 grams of farfalle-pasta
200 ml of cream
50 grams of butter
1 shot of whisky
1 shallot
2 spoons of tomato sauce
Salt, pepper and chives
Preparation
Since you are going to shred the salmon, there is no need buying neat slices. Supermarkets often sell the trimmings; they'll do just fine for you pasta.
This is a dish that covers a whole meal. You might have a starter if you are really hungry and courageous. Serving meat or fish afterwards is simply excessive.
Butterfly-pasta has nice texture, and gives the name to the dish. It can be replaced by other 'short ' pasta types. Thus becoming 'pasta al salmone'.
It would be wild to change the main ingredient. Apart from having to change the name of the dish, you' end up with a different taste, texture and color. Feel free to experiment, but don't say I agreed.