Pasta c'anciova (pasta kan-chioh-vah) is probably Palermo's most emblematic dish.  Without knowing nor caring for that title. It's uncouth, it's simple. Yet it is savoury and smooth. It is a dish that unites contrasts. Very much as Sicily and Palermo do. 
Sweet little black raisin make the dish unmistakably Sicilian. Toasted breadcrumb on top even more so.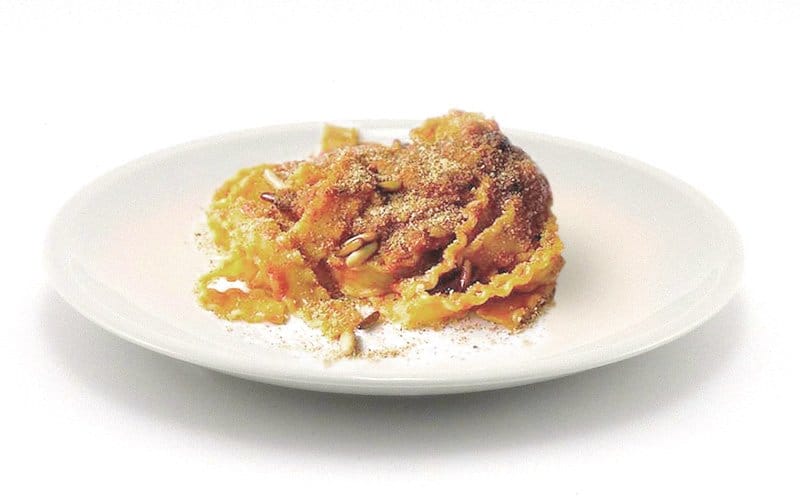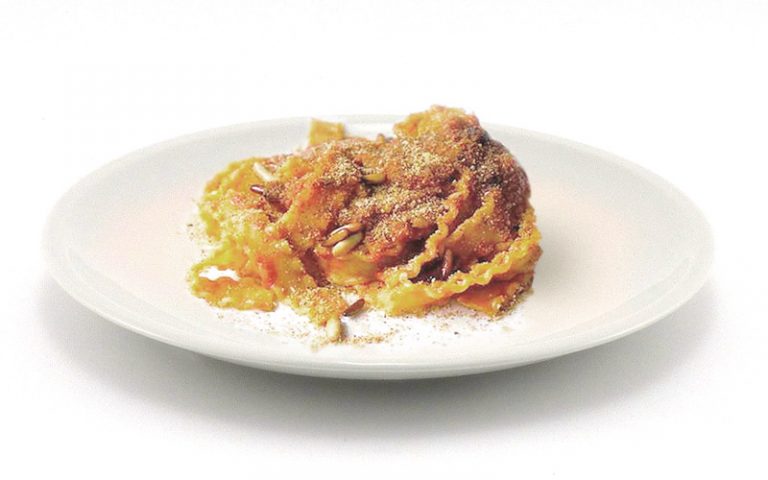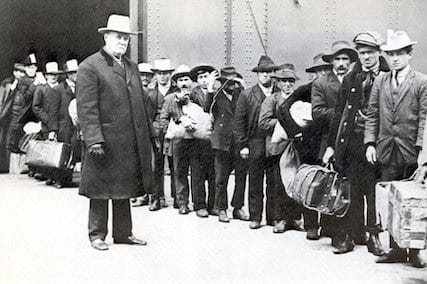 There is some confusion on the history of the dish. Many follow the reductive thread. Pasta c'anciova would be a simplified version of the more famous 'pasta with sardines'. Immigrants up North had no access to fresh sardines. Nor wild fennel. Instead of tomato sauce, we use paste, concentrato in c'anciova. 
That leaves us with some unanswered questions. How did this 'interpretation' come back to Palermo? And why does it have a throne on the Culinary Olympus? Dishes coming from 'abroad' can not have that ambition.
Toasted bread crumbs are indispensable. Texture-wise it contrasts with the smoothness of the sauce and pasta. The moistness of the sauce compensates with the dryness of the toasted crumbs. 
Instead of contrasting, the bread crumb makes up for the sweet touches of the sauce. 
Anchovy comes in tins. As does the tomato. Hence the idea that it is an emergency recipe. A buoy in a stormy sea. Pasta c'anciova is the champion of second best choices. With no fresh ingredients available, it is by far the best beloved option.
Pasta c'anciova is a square meal. It lives well beyond idle culinary chitchat. This is food, feed, devoid of any presumption whatsoever.
Pasta c'anciova, the anchovy
Anchovy comes in all forms and sizes. Intere and pulped, in jars and in tins. As it goes with most ingredients, you get what you pay for. For this dish you do not need excellence. Let the cheapest version where they are though. 
The anchovy brings much of the sought after umami to the dish. Do not underestimate these tiny fillets. They do not only give the name to the dish. They add to the culinary sensation and pleasant taste.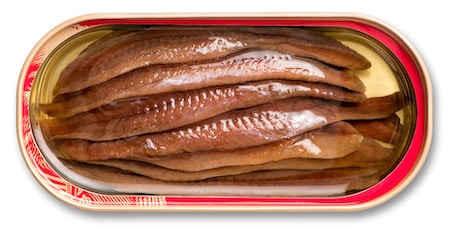 This dish is prone to variations. Interestingly nothing can be added. Ingredients can be left out. That is not an issue. What really counts is the preparation. Amalgamating the ingredients in a unique layer. And taking that as a compliment rather than an offence.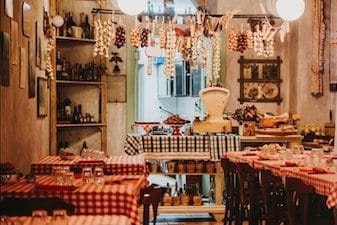 This dish is referred to with its Sicilian name: pasta c'anciova. That shows how interlaced it is with local culture. A translation would make the dish unrecognisable. And probably because it is so unsurprising in taste, it is as popular as ever.