Pasta with potatoes is an unexptected dish. The potato is an accompanying vegetable rather than staple food. It is a typical winterdish in Sicily. Ideal for your spring or autumn.
Ingredients for four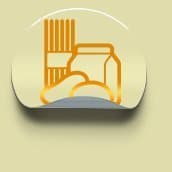 4 potato (600 grams)
400 grams of pasta, short pasta preferably 
1 onion
Rosemary, fresh preferably
Saffron 
Olive oil
Grated cheese, preferably pecorino
Preparation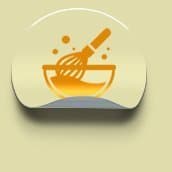 Sauté a sliced onion in olive oil and when soft, add the diced potatoes (one cm and a have cubes. Stir for a minute or two, add saffron and the rosemary and cover with warm water. Let it boil for 20 minutes (till tender). Add the boiled pasta and a cup of the water it cooked in, and mix thoroughly. It should become a smooth mixture. Freshly grate some cheese before serving.
what kind of potato to use
Here is a choice you will have to make in your life: firm or mushy. The result will be visibly different, taste wise little changes. What does matter is to make sure your potato is cooked through. And although you'll add cheese to the dish, make sure not to be stingy on the salt. Potatoes have the tendency to be very insipid when under-salted. You can add any seasoned cheese to this dish. Try not to use a too intense one in order not to cover the taste.
If you calculations were abundant and some pasta remains, do not worry. Reheated the follow day – or in the following days – turns into a treat. First because you do not have to prepare. Finding a bowl with a leftover potato pasta when scrutinizing the fridge is no less than finding a treasure. Frying the pasta up will be conceived as feasting. Secondly because the pasta acquires a lovely deeper taste and the potato bits gets all crusty.