Paglia e fieno translates as straw and hay. And although you don't need to be a ruminant, it requires a strong stomach to digest.
Few dishes feature cream, butter and cheese in the Italian cuisine. Those that do all date from the same period. The decade of greed, the 1980s. Farfalle al salmone, shrimp cocktail and others adorned the tables. 
Most of these dishes lost their luster but a quick polishing and you get them shining once again. For sure you'll have smiling people at your table.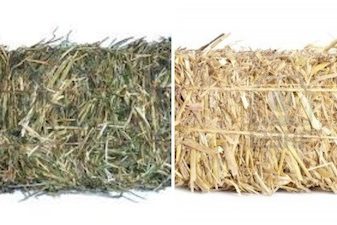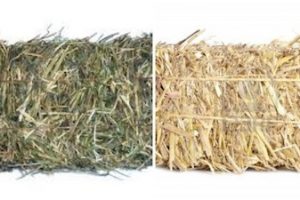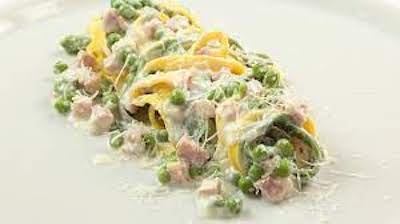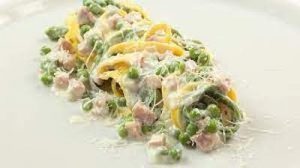 Pasta paglia e fieno is not difficult to prepare. Apart from over or undercooking pasta, little can go wrong. The cream and butter allow you not to use high quality ham. And it is really hard to tell whether the peas are fresh, frozen or deriving from a can.
All this is beyond the point. Contrary to the golden rule in the Italian cuisine, simplicity, lust is the only goal here. Comfort food with any shade of shame.
Paglia, straw pasta is egg based. Every hundred grams of flour calls for an egg. Whereas pasta is usually stretched out to dry, this particular type comes in nest-like shapes.
Fieno, hay, has spinach coloring it green. Taste-wise the difference is hard to tell. Which does not matter the least, only chromatics rule here.
Fresh, the pasta boils in three minutes. The industrial pasta may withstand a little longer.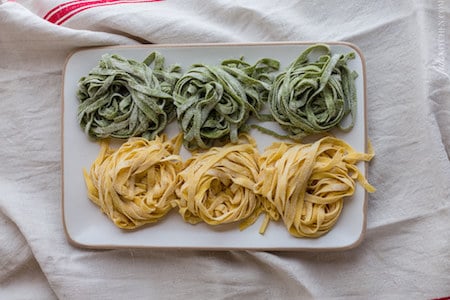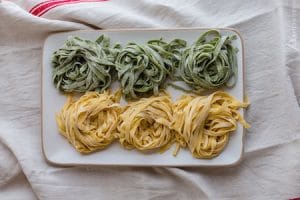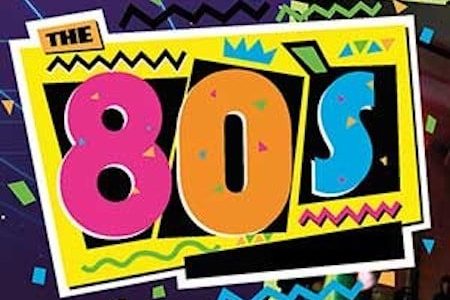 Only in combination with the green pasta tagliatelle become paglia. They remain tagliatelle when served with ragù, truffle or asparagus. 
Some claim the dish is older. And featured on the menu of Emilian restaurants in the 1950s. This could very well be true. Though the pertness of this dish reminds the 80s more than anything else.
Undiscerning to some, frivolous to others. Tacky versus lavishness. Insolent, brazen even rude are adjective heard of when commenting this pasta.
Can you use paglia e fieno for other dishes? You probably can but shouldn't. Just as anelletti (little rings) only go in pasta al forno, the destination of this pasta is limited to one recipe. Outside Italy you may get away with such a stunt. It is not done in Italy. Not even as a joke. 
Since it is no longer on the menu of restaurant, we provide you with a recipe.