The easiest way to use orange peel is as zests. Make sure to remove the bitter white pith. Finely slice right before using. 
How to use the zests? They give a nice touch to sauces. Or use them in sweets and baked goods. Last but not least, they are the backbone of a good marmalade.
Grating is not all that different from zesting. Apart from the fact graters often result difficult to clean.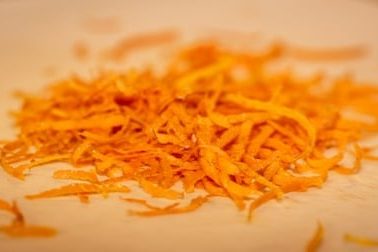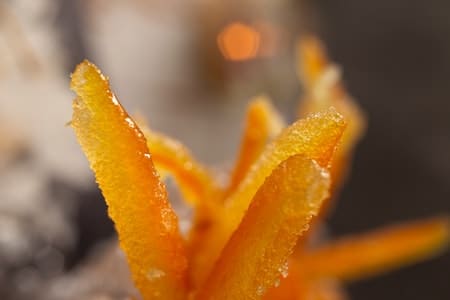 Boil strips of orange peel for 10 minutes. Drain, and repeat the process. Bring 3 cups sugar and 3 cups water to boil in medium saucepan over medium heat. Stir to dissolve sugar. Add peel. Return to boil. Reduce heat; simmer until peel is very soft, about 25 minutes. 
Let them dry and tip both ends in melted chocolate. Or just add them to yogurt, ice cream or cakes.
This is by far the easiest way to preserve orange peel. Remove the pith and let them, skin down, dry. In a sunny place or simply close to a radiator. Avoid oven-drying.
Use the peels in infusions or mulled wine. Stored in an airtight container they last for months.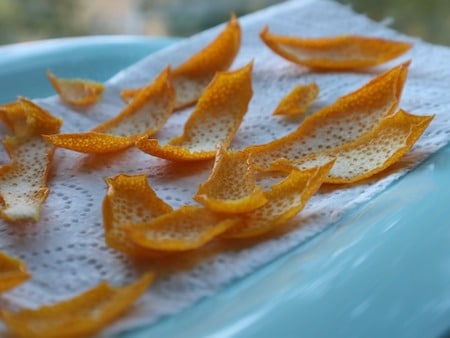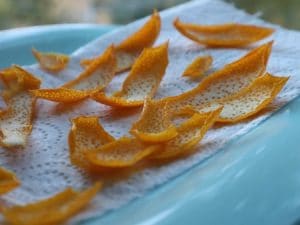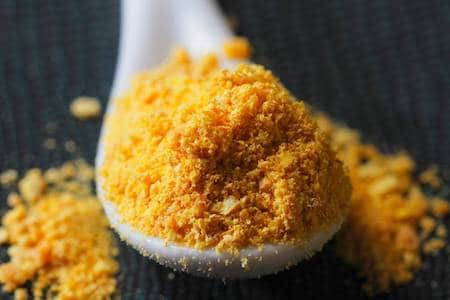 This is the superlative of dried orange peel. Use a blender or grinder to obtain the right coarseness. This star dust goes well with sweet as savoury dishes.
How to use it? Add some to stews or an Indian curry. Being concentrated and quite strong, don't overdo. A teaspoon is enough to add that pleasant citrusy dimension.
This powered can be added to the dough of oven baked goods.
Our personal favorite use is with tuna pasta. Added just before serving.
Finely dice fresh orange peel and mix it with coarse sea salt. Let is sit overnight. Then bake the mix for 45 minutes at 180 degrees.
You can either leave the salt as it comes or grind it.
Excellent on poultry and meat rubs. As well is in biscuits and margarita cocktails.