Did or didn't Nostradamus predict the covid-19 outbreak? Easy answer. To believers he did, the rest doesn't even care. 
Believers appeal on the following lines: 'The sloping park, great calamity, through the Lands of the West and Lombardy. The fire in the ship, plague and captivity, Mercury in Sagittarius, Saturn fading'.
Kind of vague and open to interpretation? What did you expect? He wrote it in 1555. Give the man a break.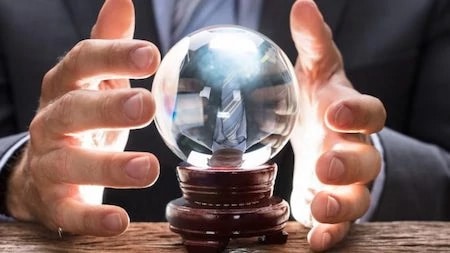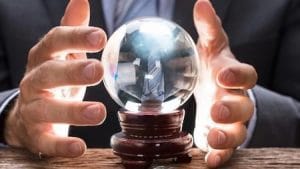 Psychics around the world, unite!
Could we foresee the coronavirus outbreak. According to some psychics we could. Nostradamus did. As Sylvia Browne. She wrote the disease will come and go. Then come back and go away, definitely. Much like my girl friend.
Did Dean Koontz and the Simpsons (the popular cartoon) predict the outbreak? What about those people who said nature was going to take revenge on us being naughty? Should we start taking everyone serious?
The indirect victims will outnumber the dead. By millions. 
Obliged to stay in, couples are under severe pressure. A bump becomes a mountain, an imperfection grows toward incompatibility. Small cracks transfer into crevices. And couples who do go along just fine? Will December be the month with the highest birthrate in years?
'I'll pay if I get paid'. We predict this mantra with an almost certainty. Whether it's taxes, rent or fees, payments may come to a dead-end. Sorry to say, but we are all involved in that mechanism. 
Think ahead. Book your divorce lawyer now. Their agendas will be bulging in the near future. 
Book your hair dresser. We predict dreadful long waiting lists. The same goes for dentists.
 Don't let yourself go. Sooner or later, you'll go to the beach. 
Make a list of things you really miss. Use the list in the future to verify is something is worth doing. And stick to the list.
Buy a copy of Nostradamus Prophecies. Just for the sake of having it.