Nero is the Italian word for black. And usually black is not the color you want your food to be. More than a color, it is a warning. Then again, this is not a usual dish. The sweetness of tomato contrast with the fishiness of the ink. As does the texture of spaghetti and strips of cuttlefish.
Pasta al nero di seppia is a festive dish. Not something you eat just because you're hungry. It leaves nobody unperturbed. You either love it or hate it. Recipe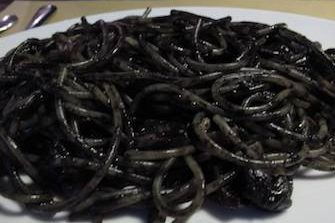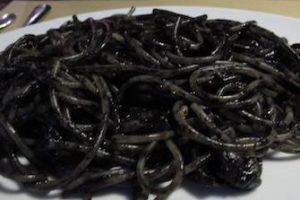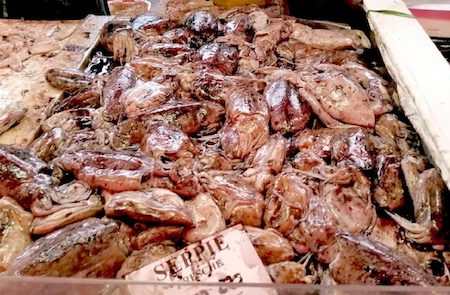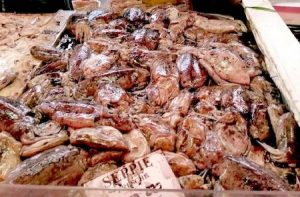 When a cuttlefish is in danger is empties its ink filled siphon. More than black, the surrounding water turn sepia. Hence it's official name: sepia officinalis. The ink is rich in ammonium salts and acids. 
Cleaning (video) cuttlefish is not easy. You must remove the eyes, mouth and the cuttlebone. After which the skin is removed. Be careful removing the ink sack and do not let it dry out. What you should end up with is a snow white product.
You might as well ask your fishmonger, gently, to it for you. 
Black is an excellent background. This dish allows you to create chromatic masterpieces. Tomato red. Parsley green. Lemon yellow. Ricotta white. 
Pasta al nero di seppia goes well with white wine. Preferably the wine used to prepare the dish. We strongly advice a Sicilian Grillo grape wine.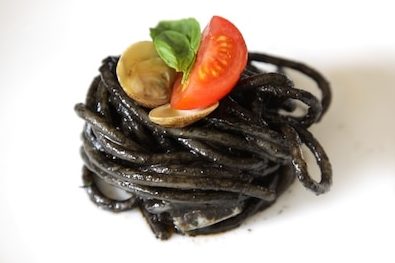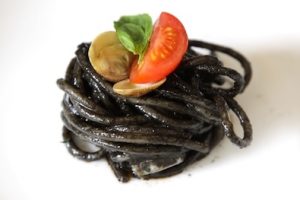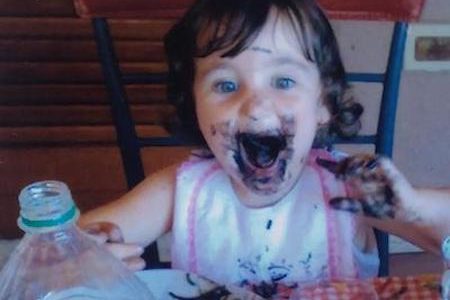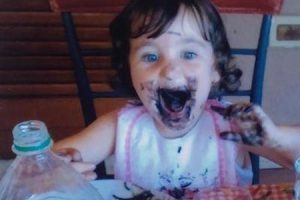 Cuttlefish ink stains. It has been the ruin of many shirts and trousers. Nero di seppia does wash out. Be nice and supply your eaters with a bib. A tea towel does the trick but is not half as comfortable.
It does stain teeth, too. A simple brushing is enough to remove the blackish shine. Just don't forget. People might come up with wrong ideas about your dental hygiene. 
Nero di seppia and friends
You don't feel like pasta? No problem. This condiment goes wonderfully well with rice, too. Mix it under fresh boiled rice or make a risotto. Both are delicious.
You may find black dyed pasta. It is indeed often dyed with cuttlefish ink. But has little or nothing in common with our dish. Do not consider it an alternative. It is better to buy a ready-made jar.