Monday. Probably the best way to start the culinary week is having Sunday's leftovers. 'The hair of the dog' is a guaranteed success. Pop your lasagne, roast or whatever Sunday-lunch-leftover in the oven. And make sure the corners get slightly burned. So no nonsense microwave oven ado.
Although Sunday is the day to rest by excellence, Monday is so even more. Rest from the weekend. It is a day to reflect and look ahead to what is to come. A light lunch and dinner sharpen the mind.
Prepare yourself a simple salad. Do not use more than three ingredients, not counting oil and salt. Portions should be plenty, a bit more than you'd normally eat. It purges and fills at the same time. Monday is the day one at least should try.
'Pasta in bianco' is probably the easiest way of preparing pasta. Boil it -al dente- and season with butter or oil. If anything, add some grated cheese. One may see it as the starting line of the week. From pasta in bianco, all the way to lasagne on Sunday.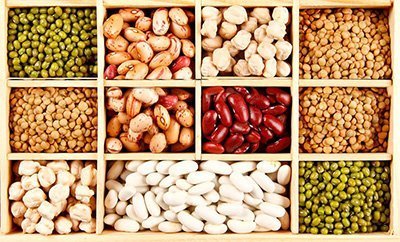 Maybe Monday, maybe some day
Monday is the day of guilt. And guilt is the basis for starting a diet. Remember that diet does not mean fasting. Rather substitute ingredients. Let the legumes and veggies come.