If not all, most Italian households have a moka pot. Often more than one. The spare parts are easily available. And making coffee is rather straightforward. Rather, because all have different techniques, secrets. 
The typical Italian design combined with efficiency. So apart household, many museums host the moka pot. From Donna Carmela's clean kitchen to the Science Museum in London.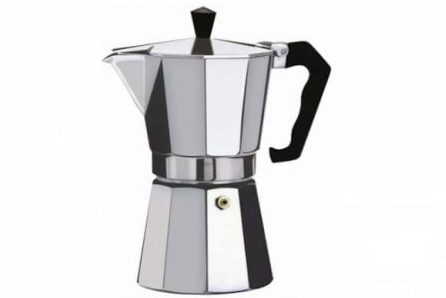 And yet, the moka pot seems to be in trouble. The concurrence hit where it hurts. No ado with gas, no coffee all over the stove. Old fashioned against modern technology. 
One of the leading brands of moka pots got in serious financial trouble in 2019. Though it seems that Bialetti will keep on brewing.
That while Hollywood star testimonials make the electrical pot soar.
Video on how to brew the best moka
Water, coffee, gas. Three elements only and therefore crucial for the end result.
Experts advice neutral water, with as little chlorine as possible. The choice of coffee is indeed very personal. Yet, the grinding should occur within 15 minutes before brewing. And the heat should be enough, not excessive. 
The pot will wear out. Some call it character. Anyway, don't use soap to wash it.
As you see, it is all about balancing.
Brewing a cup of moka coffee is a ritual. And will future generations have time and interest for rituals? With several options to make coffee today, the moka one is no longer the easiest. 
The possibility of personalizing coffee remains strong. As does the  down passing of taste and tradition, specially in Italy.
The mere idea of an Italian home kitchen without coffee pot is dreadful.
Quick tips for better coffee
Don't overload the moka pot with coffee. Avoid pressing and or mounting coffee.
Better use a little less water. Too much water closes the valve. And tends to make the coffee watery. 
Choosing the right coffee is probably the main issue. Italian coffee is usually 30% robusta  to 70% arabica. Again, it is up to you. No coffee is a good as the one you make in the morning.