Mick Jagger visited Palermo last Sunday. The last day before traveling between municipalities was suspended. Because as you may know, a rolling stone gathers no moss. Reputable members of the local society lined up to regale the singer.
The star and his retinue started the day in Monreale. An obligatory halt for whom visits the Palermo area.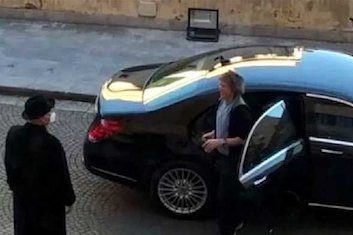 Visiting the duomo is an exalting experience. The fine mosaic all over its walls recount the bible. From the Old to the New Testament. Christ Pantocrator prominently featuring right above the altar. 
Mick Jagger is a star. And used to some pampering. So he had the organ played while visiting. Rumors go that especially the young organ player, Danilo Pupella, got a kick out of the experience.
Back in the Palermo Mick Jagger visited the the Norman Palace. Seat of the regional assembly. The president of that institution, Gianfranco Miccichè welcomed the star.
They visited the newly open 'medieval tunnel'. Again, much to the likes of the Rolling Stones frontman. 
Jagger's chaperone, princess Vittoria Alliata di Villafranca. And probably spent the night in her marvelous abode.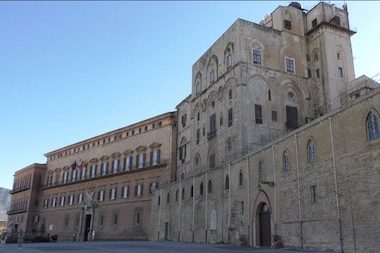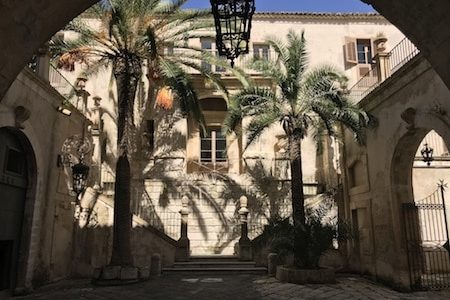 Mick Jagger arrived in Sicily last October. Hosted by prince Lucio Bonaccorsi and his wife Luisa Beccaria. 
They live in the city of Noto. A pearl in the province of Syracuse. The church of Noto is part of the UNESCO World Heritage list.
So it seems the rock star changed Tuscany for Sicily. A wise choice. According to us.