Locals call it 'false lean meat' (falsomagro). And indeed far from lean the name may have different origins. Maybe the original French name got lost in translation. Or maybe it was just tongue in cheek. Despite the uncertainty of the name, it is a typical and loved dish for a Sunday lunch in Palermo. Seasoned minced meat and boiled eggs, rolled in a thin slice of beef. There is an infinity of variations. No one better than granny's version. Of course.
Sicilians have weakness for breadcrumb coating. Fish, meat and veggies. Coating seems to keep the moisture inside and guarantee softness. The procedure is always the same. Use plain, good olive oil, no mumbo jumbo with eggs and flour. The Sicilian coating is therefor lighter, in taste as well as in digestion. Breadcrumbs can be seasoned with pecorino cheese, parsley and mint. Some add nutmeg, pepper and god-knows-what-else. It is up to you.
3. Sicilian meat rolls aka involtini
Involtini are tasty fillings wrapped in a subtle slice of beef (or veal). The filling varies and often they a city name is added to distinguish them. Messinese, Pioppo, Catanese, you name it. Apart from the ubiquitous pine nuts and raisins there's usual cheese and breadcrumb. Oven baked and served on a skewer these involtini are a must-eat.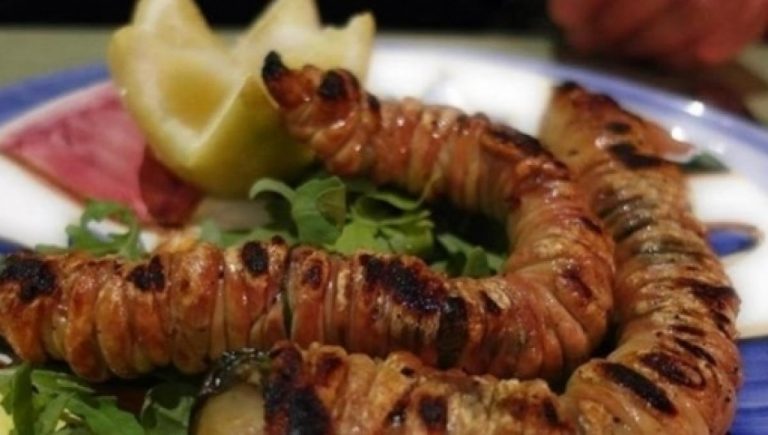 When you see thick smoke raising from the streets of Palermo, wait to call the fire brigade. It is probably the stigghiola sizzling away on outdoor grills along the street. Washed lamb guts on a skewer or wrapped around a leek, grilled over charcoal. It may sound pretty rough and a trifle uncouth but the taste is delicious. Try it with a squeeze of lemon and a cold beer. Nothing like the smell of stigghiola in the evening.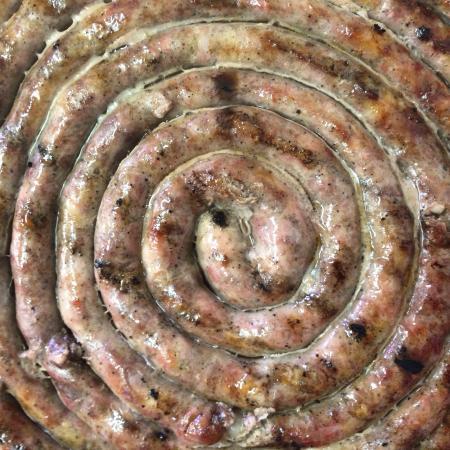 Sicilian sausage is a dish by itself. No need for fancy sauces. Pork meat mixed with salt, pepper and, especially, fennel seeds. Rolled up they form a wheel, an essential feature for a day in the countryside. Bread and sausage, a match made in heaven. Instead of using minced meat, sausage works very well in so-called ragù (Bolognese, you know).
Free advice: add some fresh sage and let it sizzle along. Crips and tasty. Do not add to many. They must remain a treat for some lucky people, not a side dish.