Mare e monti is not exactly the same as Surf and turf. In common they have the alliteration and the use of sea fruit. Both recipes date back from the nineteen sixties.
The Italian version does not feature beef or other kinds of meat. Monti stands for mountains and is represented by mushrooms. Mare, sea, has a wider range of options.
Mare e monti comes with pasta, rice and sometimes on pizza. We are in Italy, right.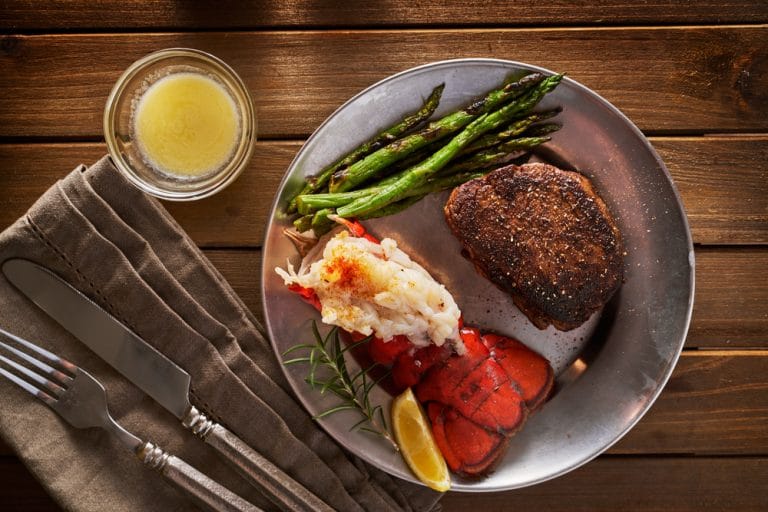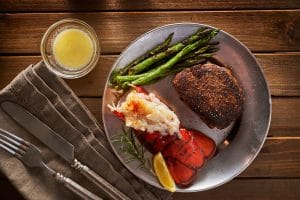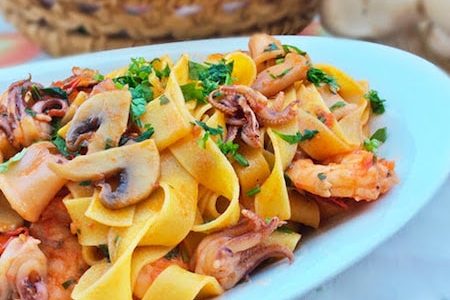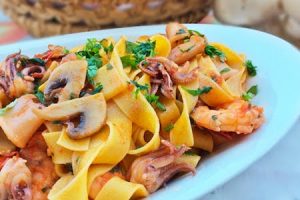 In Italy you have either fish or meat. And we are not talking about having them in one dish. They don't meet during the courses. Not for religious reason as it happens with the hebrews. Just because. 
Till the nineteen sixties came along. Along with salmon, cream mare e monti popped up.
The dish never went away although it rarely features on modern menus. A pity, because there is no need denying  the past. 
The sea, as it happens with the American Surf and Turf, doesn't feature fish. Shellfish, especially shrimp is mostly used. Together with mollusks such as mussels and clam.
Whereas lobster plays a main role in surf and turf, it hardly ever comes with mare e monti dishes. Price and delicate taste being the main reasons for the absence. 
Theoretically, firm fish fits in well. Swordfish, tuna or monkfish would are actually recommended.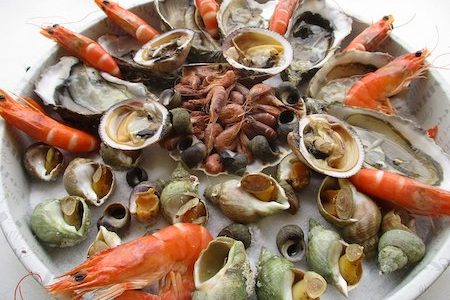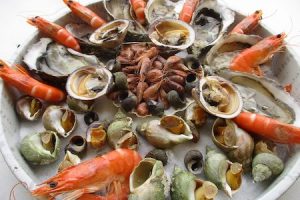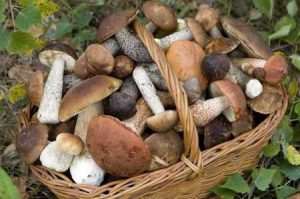 Monti, being the plural of monte, brings a singular ingredient: porcini mushrooms. This highly aromatic mushroom grows in autumn. Luckily they dry easily and can be stored for months.
Some push the idea to the limit and substitute porcini with ordinary mushrooms. 
Peas and asparagus are worthy candidates. Interesting are chestnuts, walnuts and hazelnuts. 
The future for Mare e monti
Mare e monti is not just a dish from the past. Sure it looks a tad corny, even waggish. With an adequate makeover it can easily return to its bygone glory days.
The sea may bring surprises such  as fish eggs or kelp. Whereas the mountain offers a series of interesting suggestions, such as artichokes or wild leek.
Ravioli, tortellini, you name it. Fill your pasta and surprise your guests. As top chef Giuseppe Costa does with his shrimp crudité.