1. Mandorle amare, bitter almonds
Mandorle amare, bitter almonds are a forbidden fruit. By law. Sale is illegal in the USA and strictly regulated in Europe. The reason? The presence of cyanide. About fifty almonds are lethal for an adult. Products claiming to use mandorle amare often use the pits of stone fruit as apricots. And they are highly processed.
Yet, bitter almonds are used in the kitchen. In marzipan and in delicious biscuits, known as 'amaretti'.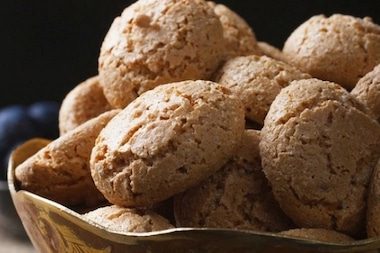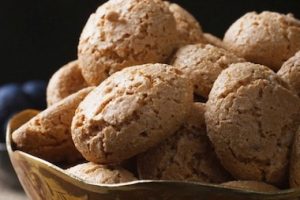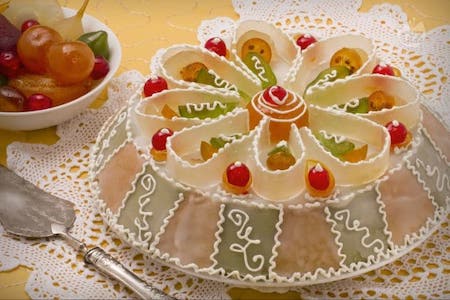 Ground almonds -farina di mandorle-, sugar and sometimes egg white. And depending on the quantity of sugar you may have yourself almond paste.
In Sicily, Palermo, there is a long standing marzipan tradition. Known as 'frutta martorana' marzipan comes in many shapes. From fruits -hence the name- all the way to baroque decorations. While 'pasta reale' is used to top the majestic cassata cake.
3. Latte di mandorle - Almond milk
Almond milk shares only the physical aspect with dairy. Peeled almonds are soaked, blended and filtered. The result is a smooth and surprising drink. The Americans add sugar, the Italians don't. Vegans use almond milk to substitute cow milk. Remember they taste completely different. A breakfast, outside, with a glass of latte di mandorle almost guarantees a beautiful day. And no flatulence.
It is also the basis for the emblematic granita di mandorle.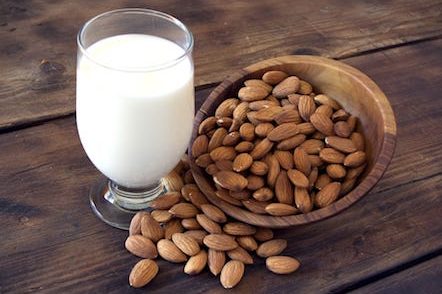 Almonds are an excellent snack.  To remove the brown skin, leave them in boiling water for thirty seconds. Almond snacks come both sweet and savory. The sweet version, croccante di manderle, are almonds covered in caramel. Some add lemon. And interesting touch indeed. The savory version can be straight or salted.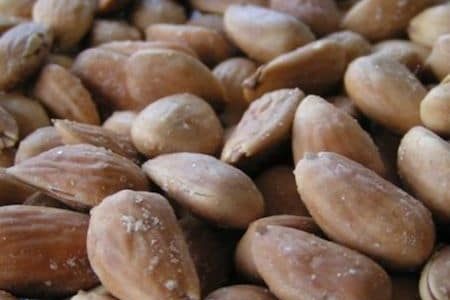 Last but not least. We all know the ubiquitous green pesto. Lesser known is the Trapanese version. And that is highly unfair. Instead of pine nuts it uses almonds. Fresh tomatoes, basil, cheese, oil, garlic and almonds.
This pasta comes with a particular type of pasta, busiate.